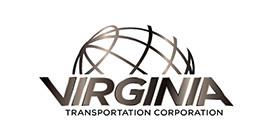 Accounts Receivable Assistant at Virginia Transportation Corp.
West Warwick, RI
SUMMARY:             General invoicing and accounts receivable tasks.
ESSENTIAL DUTIES AND RESPONSIBILITIES: "Essential functions" are primarily job duties that incumbents must be able to perform unassisted or with some reasonable accommodation made by the employer.
Invoicing (EDI and manual) customers daily for all signed bills received.
Distribute invoice copies with appropriate documents attached to all customers daily.
Contact with existing customers on issues.
Follow up with all customers on any questions or inquiries in a timely manner.
Provide brokers with rates for work performed..
Assist Accounts Receivable Supervisor, as needed.
KNOWLEDGE, SKILLS AND ABILITIES REQUIRED:
Knowledge of accounting and bookkeeping procedures.
Knowledge of  TMW.
Proficient in Microsoft Office Suite.  Ability to learn custom operating system.
Must possess strong time management skills.
Comfortable in making decisions.
Must be organized and possess strong multi-tasking skills.
Ability to manage relationships both internally and externally.
Confidentiality a must.
Comfortable working in a high-stress environment and ability to stay calm under pressure.
Strong interpersonal skills to develop and maintain positive relationships.
Strong communication skills (oral, written and listening).
Team player.
Attention to detail and a high level of accuracy a must.
Work occasionally requires a high level of mental effort and strain when performing essential duties.  Must be able to perform the essential duties of the position with time constraints, interruptions and stressed dispatchers and auto haulers.
Work may require more than 40 hours per week.