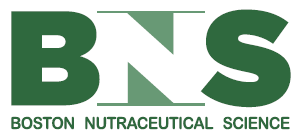 Accounts Receivable Clerk at Boston Nutraceutical Science LLC
PROVIDENCE, RI 02909

Boston Nutraceutical Science is looking for a talented candidate to join our Administration Team in Providence RI! Reporting to the Director of Operations, the Accounts Receivable Clerk is responsible for securing company revenue, primarily by verifying and posting customer payment receipts to accounting systems and reports.

Duties:
* Posts customer payments by recording electronic and check transactions.

* Updates receivables by totaling unpaid invoices.

* Maintains general ledger records by recording debits and credits.

* Verifies validity of account discrepancies by obtaining and investigating information from sales, trade promotions, customer service departments, and from customers;

* Resolves valid or authorized deductions by entering adjusting entries.

* Resolves invalid or unauthorized deductions by following pending deductions procedures.

* Resolves collections by examining customer payment plans, payment history, credit line; coordinating contact with collections department.

* Summarizes receivables by maintaining open invoice reports; reporting accounts receivable deductions; verifying totals.

* Protects organization's value by keeping information confidential.

* Updates job knowledge by participating in online educational opportunities.

* Accomplishes accounting and organization mission by completing related results as needed.

Skills/Qualifications:

Organization, Accounting, Data Entry Skills, General Math Skills, Financial Software (QuickBooks Enterprise Preferred), Analyzing Information, Attention to Detail, Thoroughness, Reporting Research Results, Verbal Communication

Minimum Education: High School Degree or equivalent Certification.

Benefits:

Full Medical/Dental Premium Coverage

Competitive Wages

Promotion Opportunities

About Our Company:

Boston Nutraceutical Science (BNS) specializes in the dietary products industry, servicing the wholesale needs of many well known Grocery and Pharmacy chains.

Equal Opportunity Employer.
37,000.00 - 41,000.00 /year