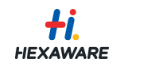 Accounts Receivable/ RCM Collectors at Hexaware Technologies
Atlanta, GA 30342
Experience:
Associates - Min 12 months of AR follow up experience in Hospital Revenue Cycle Business
Sr. Associates — Min 18 months of AR follow up experience in Hospital Revenue Cycle Business
Technical Competencies: (Job related):
Knowledge in liaising with healthcare insurance companies on behalf of health system/providers and follow up on outstanding AR
Ability to deflect calls by proper analysis
Knowledge in writing appeals and following thru appeals process
Prioritize pending claims from aging basket and follow up at regular intervals to collect outstanding
Resolve accounts to get paid with max 2 touches
Check for appropriateness of insurance information and follow up with patient on a need basis
Escalate difficult collection situations to management in timely manner
Possess basic knowledge of entire RCM process
Identify trends/patterns for better resolving of accounts and generate payments in bulk
Soft Skills: (Job related)
Professional Phone etiquette
Solid Negotiating Skills
Ability to Multitask
Strong Interpersonal and integrity
Positive Attitude
Ability to problem solve
Maintain confidentiality

About the Company:
Hexaware is a global leader and the fastest growing next-generation provider of IT, BPO and consulting services. We are a team of seasoned IT practitioners, distinguished engineers and 'Automateers' (our employees with a deep-rooted passion for automation), striving as the customers' trusted partner and delivering the best possible solutions using digital technologies. We are powering man-machine collaboration, solving complex business problems, using a combination of human creativity & intellect, power of ubiquitous data and powerful algorithms and plentiful computing. We've evolved a new supercharged growth strategy, evolved at the intersection of advanced technologies – 'Automate Everything', 'Cloudify Everything' and 'Transform Customer Experiences', that helps in fast-tracking enterprises into the digital era. Our growth strategy is further strengthened by our expanding global delivery capability, with 33 global offices and 16,000+ employees. We service customers in over two dozen languages, from every major time zone and every major regulatory zone.
12 - 14 /hour
Paid Public Holidays, Paid Time Offs, Health Benefits