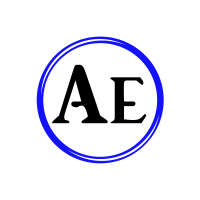 Acquisition Specialist II at Acquisition Experts
QUANTICO, VA 22134
Company Overview
Join our team and lend your skills and experience to help our clients resolve their acquisition and contracting challenges! Acquisition Experts, LLC is a growing small business focused on supporting the federal government and commercial clients with professional services in the areas of procurement, logistics and program management. We need more people who are energized by lending their talents to creating positive change. Every day is a new opportunity for growth and fulfillment at Acquisition Experts.    
Job Summary
We are seeking an Acquisition Specialist II for a full-time, on-site position with a Federal customer in Quantico, VA. The selected candidate will provide significant support to Government-led procurement teams to acquire  products and services for the Navy.
Responsibilities and Duties
90% - Pre-Award Acquisition Support
Assist stakeholders in developing requirements for Simplified Acquisitions based on the Federal Acquisition Regulation (FAR) and appropriate Navy supplements to the FAR.
Lead program managers in developing requisition packages.
Assist program managers in developing acquisition plans.
Assist program managers in conducting market research and developing market research reports.
Remain up to date on changes to the FAR and applying these changes to prepare acquisition packages for the contracting process.
10% - Post-Award Contracting Support: Be prepared to assist and provide consulting to program managers and their teams to include tracking deliverables and expenditures. 
Qualifications and Skills
Secret Clearance (active or is able to receive a secret clearance).
Bachelor's Degree.
Able to manage multiple acquisitions at various stages of development.
Five (5) years' experience with Federal Government contracting processes.
Experience with contract writing systems.
Advance skills in the Microsoft Office Suite, particularly MS Word and Excel.
Excellent writing skills.
       Benefits
Excellent Salary (commensurate with experience)
Paid Time-Off
Retirement Plan
Bonus Program
Direct Deposit
Acquisition Experts, LLC employ people from diverse places, with varied experiences and world views. It is through these differences we come together to assist our clients in achieving their business goals. Acquisition Experts employees and consultants have opportunities to make an immediate and positive impact in supporting our clients. All qualified applicants will receive consideration for employment without regard to race, color, religion, sex, sexual orientation, gender identity, national origin, age, disability or protected veteran status, or any other legally protected basis, in accordance with applicable law.
60,632.00 - 76,241.00 /year
Procurement / Sourcing Specialist
What is this?