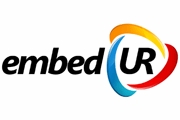 Admin & Accounting Assistant at embedUR systems Inc.
FREMONT, CA 94538
Your Opportunity as an Admin & Accounting Assistant will be on the following projects to support the Accounting Department.
Admin
Manage/Monitor and help coordinate day to day activities.
Managing the day-to-day operations of the office
Planning and scheduling meetings and appointments
Scheduling project reviews
Take meeting minutes and create follow up action items
Preparing and editing correspondence, reports, and presentations
Making travel and guest arrangements
Good experience working with office, calendar and email programs
Ability to work and coordinate activities with all levels of management
Screen calls and ability to follow up and close on action items.
Work with senior engineering team management to assist with daily activities
Participate and help with customer visits and scheduling customer dinners
Co-ordinate/help/plan Company marketing events including Company meetings/socials/gatherings
Accounting
Assist with accounts payables, including, invoice approval and invoice data entry.
Invoicing open purchase orders and maintaining a sheet with invoice details.
Reconcile open purchase orders by reviewing SOWs and verifying invoices have been correctly charged to purchase order.
Follow-up payments on due dates and record remittance advises into the system.
Assist with maintaining Expense, Budget, Revenue tracking.
Attend and participate in regularly scheduled meetings, providing verbal and written status updates on assigned tasks.
Assist with year-end preparation responsibilities
Other day-to-day activities as identified and ad hoc projects Requirements/Qualifications
Organizing and maintaining files and records
Strong verbal and written communication skills
Ability to learn quickly, pay attention to detail, prioritize assigned tasks and effectively manage time to meet deadlines
Microsoft Office with beginner level proficiency with Word, Excel and PowerPoint
109,993.00 - 143,351.00 /year
Accounting Manager
What is this?