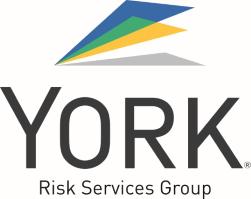 Admin Assistant II - TEMP at CareWorks Managed Care Services
Sacramento, CA
Taking care of people is at the heart of everything we do.
When people contact us, they can be facing an unsettling and stressful event. Our colleagues are responsible for providing much-needed support and assistance. In turn, we believe it's important to do the same for them. At Sedgwick, caring counts®
means supporting our clients, consumers and colleagues with the same level of compassion.
Job Description
An Administrative Assistant II provides general administrative support to the Manager and/or Senior staff member and manages all basic support operations for them. The duties may also include assignment of specific tasks when necessary. Occasional coverage of other clerical desks and support functions may, at time be required. 
ESSENTIAL JOB RESPONSIBILITIES:
Manage calendars and schedules appointments, screen incoming calls and correspondence and respond independently when possible.
Organize events, meetings or conferences by arranging facilities and caterers, issuing information or invitations, coordinating speakers.
Prepare agendas, notices, minutes and resolutions for corporate meetings.
Prepare confidential correspondence, reports and other documents.
Perform confidential secretarial functions including developing and typing written correspondence. Respond to routine external correspondence. Type memos, purchase requisitions, payment requests and other department forms and documents.
Arrange detailed travel plans and itineraries, compile documents for travel-related meetings.
Prepare expense reports and reimbursement documentation and reconcile corporate credit card account(s).
Maintain confidentiality of all corporate, personnel and research matters.
Perform other duties as assigned
SPECIFIC JOB RESPONSIBILITIES:
Order office supplies, maintain supply cabinet and replenish break areas.
SUPERVISORY RESPONSIBILITIES:
SUPERVISION RECEIVED:
This position reports to Manager and/or members of the Senior Staff
SUPERVISION EXERCISED:
QUALIFICATIONS:
EDUCATION:
High School Diploma Required, BA or BS preferred
EXPERIENCE:
2 to 4 years of equivalent experience 
SKILLS/ABILITIES
Problem solving—the individual identifies and resolves problems in a timely manner, gathers and analyzes information skillfully and maintains confidentiality.
Interpersonal skills—the individual maintains confidentiality, remains open to others' ideas and exhibits willingness to try new things.
Oral communication—the individual speaks clearly and pleasantly.
Written communication—the individual edits work for spelling and grammar, presents numerical data effectively and is able to read and interpret written information.

Planning/organizing—the

individual prioritizes and plans work activities and uses time efficiently.
Quality control—the individual demonstrates accuracy, thoroughness, and monitors own work to ensure quality.
Adaptability—the individual adapts to changes in the work environment, manages competing demands and is able to deal with frequent change, delays or unexpected events.
Dependability—the individual is consistently at work and on time, follows instructions, responds to management direction and solicits feedback to improve performance.
KNOWLEDGE:
Relies on experience and judgment to plan and accomplish goals
Client programs and document identification
Excellent computer skills
Microsoft Office Suite of applications
ROUTINE DECISIONS AND FORMAL POLICY SETTING:
This position has no formal responsibility for policy setting.  Others set policies associated with the job's purpose and essential

responsibilities. 

The position does require the incumbent to make informed decisions related to their daily responsibilities.
​
Prescription Drug Coverage
Paid Holidays
Vacation/paid time off
Employee Events
Employee Referral Program
Paid sick days
401K
Flexible Schedules
Medical, Dental and Vision
Life Insurance
Long Term Disability
Professional Development
Flexible Spending Accounts