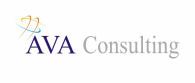 Admin Clerk at AVA Consulting
Cedar Rapids, IA
JOB ID: TYA660981JOB TITLE: Admin ClerkCONTRACT DURATION: 6m+LOCATION: Cedar Rapids, IowaJob Summary:
Our client, a major employer in North Texas, has offices across the country. It is looking for an Admin Clerk for its office in Cedar Rapids IA.
Job Description:
The Admin Clerk will be responsible for the processing of various administrative and processing activities generated via various queues, including electronic and paper work queues, system reports, databases and incoming correspondences. The selected individual must meet compliance expectations for all Standard Operating Procedures as well as Policies and Procedures (FOPP).
Essential Duties and Responsibilities:
Fulfills all assigned customer account related requests in a timely manner.
Examples of tasks may include:
Transact customer account maintenance requests received in electronic work queue or file; may include DMS (document management system), Outlook email, excel, or other sources.
Fulfill customer document requests using approved processes and procedures.
Ensure customer account privacy standards are maintained.
Handle incoming customer paper correspondence, including returned mail, following all established guidelines and procedures.
Use email, electronic queue, fax and hardcopy processes as appropriate
Perform related duties as assigned by supervisor
Reason for Leaving summary MUST be provided on resume for EACH position held


Education:
High school diploma

Type & Amount of Experience
Ability to follow instructions and important
Ability to learn and use new systems very important
Strong attention to detail and organizational skills are required
Attendance and punctuality are essential for this position
Accounting/bookkeeping/account reconciliation experience
Previous clerical experience helpful
Good oral and written communication skills
Demonstrated team player
Software Expertise:
Knowledge of Microsoft Office applications (Word, Excel, Outlook) is helpful; must be able to learn – track and create reports, data entry
Proficiency in keyboarding skills expected
Physical Requirements:
Standard office environment including sitting while performing computer work
Some walking to different areas of the department as duties require
May include delivering paperwork or stack of items
IMPORTANT NOTE FOR CANDIDATES APPLYING FOR THIS POSITION:
Candidates applying for this position job MUST make sure that their resume shows a Reason for Leaving EACH job they have held. Resumes without this information will not be considered.