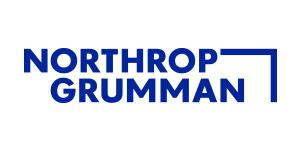 Administrative Assistant 2/3 at Northrop Grumman Corporation
Gilbert, AZ
Job Description
Start your future with a new mission as a member of the Northrop Grumman Space Systems (NGSS) team. As a part of the NGSS Team you will work with experts that develop systems and solutions to help our world thrive and keep it safe. It's very rewarding unique and challenging work. But most of all, it's work that makes a difference. Our culture thrives on intellectual curiosity, cognitive diversity and bringing your authentic self to work — and we have an insatiable drive to do what others think is impossible. Our employees are not only part of history, they're making history. Join us and launch your career.

Northrop Grumman Space Systems is seeking an Administrative Assistant to directly support the Gilbert Director and support the Gilbert Integration and Test Organization in a fast paced, visible, fun but professional environment that designs, manufactures, integrates and tests satellites for our NASA, commercial, and DoD customers. Administrative duties will interface all areas of the site and plays a key role in the overall management and leadership of the site. This position is located at the Tactical Space Systems facility in Gilbert, AZ.

Keys to success include:

•Friendly, energetic, but focused disposition.
•Collaborative and works well under pressure.
•Ability to solve problems independently.
•Can interface with all aspects of the organization from Executives to Production Staff.
•Use of tact, diplomacy, discretion, and judgment in dealing with site sensitive information and situations.
•Observe and recommends way of improving processes.

The Roles and Responsibilities of the Site Director's Administrative Assistant will include, but is not limited to:

•Coordinate and track the Site Director calendar •Compile and submit daily site report •Integrate & submit weekly site status report •Management of the Gilbert Leadership Calendar •Take and screen calls; ensure delivery of important messages •Taking leadership meeting minutes and action tracking •Supporting the site daily stand-up room •Book travel in compliance with Northrop Grumman and USG policy •Management of site organizational charts •Arrange and set up meetings and conferences •Process visitor requests •Interface with customers to coordinate meetings and travel •Process expense reports •Event planning/coordination •General office related administrative duties •IS Ticket submission and tracking •Presentation, document and announcement formatting/proofing •General support to other Administrative Assistants for site activities •Trip Reduction Program manager


Basic Qualifications:

•Minimum of a High School Diploma with 6 years' experience to include supporting leaders of medium-large organizations
•US Citizenship
•Experience with efficiently coordinating a dynamic Outlook calendar, conference call, and shared link applications.
•Experience with independently assessing priorities and work with confidential information.
•Experience interfacing with senior level internal and external contacts with considerable autonomy
•Computer skills required include expertise in Microsoft Office software (Word, PowerPoint, Outlook and Excel), SharePoint (or equivalent), and intranet/internet proficiency.
•Experience and proficiency with Concur (or similar) travel and expense reporting system.

Preferred Qualifications:

•Bachelor's or Associate degree, preferably in business or technical related field.
•Ability to obtain a Top Secret level security clearance.
•Highly developed verbal and written communication skills and proven success in organizing, prioritizing, and completing assigned responsibilities with minimal supervision.
•Proactive, highly motivated and adaptable, with excellent organizational skills including the ability to juggle multiple tasks, changing needs, and competing priorities across the site •Familiarity with Northrop Grumman's specific systems (Cost Point, Concur, Facilities requests, etc.).
•Knowledge of NGC resources, policies, and procedures.
•Experience with managing and creating SharePoint sites.
•Experience coordinating both on and off-site meetings and/or event



Northrop Grumman is committed to hiring and retaining a diverse workforce. We are proud to be an Equal Opportunity/Affirmative Action Employer, making decisions without regard to race, color, religion, creed, sex, sexual orientation, gender identity, marital status, national origin, age, veteran status, disability, or any other protected class. For our complete EEO/AA and Pay Transparency statement, please visit . U.S. Citizenship is required for most positions.