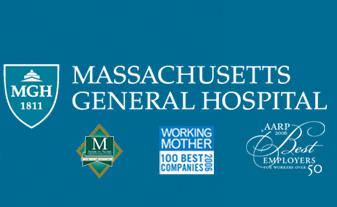 Administrative Assistant, 40 hrs at Massachusetts General Hospital
Belmont, MA
Description
true
Administrative Assistant, 40 hrs3095172
GENERALSUMMARY/ OVERVIEW STATEMENT: 
Administrative Assistant is responsible forassisting with the operational and logistical functions within the McLeanImaging Center (MIC), including time-reporting, EPIC, scheduling, purchasing,check requests, posting and reconciling checks and other operational supportfunctions.
Functions with some supervision and workscollaboratively with other departments and Partners entities. Ability to interface effectively withfaculty, staff, patients and research volunteers with a strong customer-servicefocus.
PRINCIPALDUTIES AND RESPONSIBILITIES:
I. Clinical and Research Services Administration(40% effort)
CredentialedEpic Trainer:
Provide Epic Training for all MIC staff including PI, administrative, MR Technologist, research and clinical.
Provide ongoing support to MIC staff after they have completed their training including front desk integration.
Maintain documentation of training and initiate repeat or advanced training for target staff.
Provide validation training when required.
Provide backup Epic support to other departments, if requested and after approval by MIC Directors.
Performadministrative management of clinical services within the MIC:
Serve as primary administrator for the MIC, whichincludes providing primary support for payroll, timekeeping, existing staff andPOI, space management, billing and recruiting new staff.
Interacts with Accounts Payable, Research Finance, Development, Facilities and other Partners wide departments, as requested by the Directors.
Assistwith MIC billing, expenses, maintenance of records and administrative tasks.
Kronos timekeeperresponsibility--ensures that information is entered correctly and in a timely fashion; ensures that payroll information is processed.
Provide support to MIC Managing Director by providing backup services on PeopleSoft. 
Reviewsselected travel reimbursement requests for accuracy and completeness beforeforwarding for final routing.
Processes the Quest Diagnostic billing and ensures that the appropriate divisions are charged for the monthly services.
II. PRE-AWARD (15% effort)
For asubgroup of PIs within the McLean Imaging Center (as determined by the MICDirectors and the Managing Director of the MIC Core), grant proposal submissionresponsibilities include:
Collaborate with Managing Director ofthe MIC Core and Principal Investigators for the preparation of researchproposals, awards and transactions related to grant/contract management andmaintained grant/contract records in compliance with institutional and researchsponsor policies.
Create detailed budgets based on inputform PIs and for ease of monitoring funds once an award is made.
Keep track of all NIH and DoD grant cycle deadlines and provide regular announcements to MIC scientific staff regarding the internal deadlines for meeting submission dates. Create a timeline with the PI in order to meet all internal and external deadlines. 
Use InSight and ASSIST to support PIsgrant applications.
Oversee and coordinate the completion of all proposal materials according to current institutional, sponsor and Program Announcement (PA) policies, procedures, and requirements. 
Correspond with the outside collaborators to coordinate the budget planning for multi-site proposals. 
Assist with the development of budgets and budget justifications. 
Offer suggestions to improve proposal based on experience with previous grant applications, protocol development, study conduct, etc. 

PCRO/Innovation agreement responsibilities include:
Assist the Managing Director of the MIC Core with the preparation of agreement materials (scope of work, detailed budgets, budget justifications, milestones, etc.)
Assist with the review of draft agreements from the Partners contracts offices for compliance and adhering to department and study goals. 
III. POST-AWARD(15% effort)
For asubgroup of PIs within the McLean Imaging Center (as determined by the MICDirectors and the Managing Director of the MIC Core), grant/fund managementresponsibilities include:
Provide fiscal management of research grant funds.
Monitor and review fund accounts. 
Meet with PIs on a regular basis and assist them with operating within the projected budgets. 
Identify and resolve grant, fund and financial issues. 
Make budget assessments and projections according to scope of work, project status, award terms, and personnel effort commitments.
Otheradministration activities:
Provide guidance to a subgroup of PIs and other staff and demonstrate how to use and make use of research application systems and tools (e.g., ASSIST).
Attend and participate in McLean/Partners workgroups for operations/systems improvement and career enrichment.
Attend monthly Departmental Research Administrators Workgroup meetings.
III. CORE ADMINISTRATION (15% effort)
The Clinical/ResearchService Administrator will provide support to the Managing Director of the MICCore financials to monitor the administrative, financial and operations of thecore facility that include:
Assist with the review of expenses charged to the core on a monthly basis to ensure they are correctly allocated as outlined in the business plan including core facility personnel (correct percent effort), supplies, and other expenses.
Assist with the tracking of MIC neurocomputational user fee schedules.
Assist with the preparation with the annual budget.
Assist with the maintenance of the Core facility records in anticipation for monitoring review and A-133 audits.
Organizes,processes requests and manages space allocation within the MIC.
Managesall requests for, and the administration of Persons of Interest (POI) withinthe MIC.
Orchestratesall on-boarding and off-boarding of MIC Staff and POI within the MIC.
Assistwith Taleo requisitions and recruitment as requested by the Directors.
Coordinates Wet Lab Safety Training for study groups including submitting key requests.
Processes and tracks the major service contracts and ensures thatthey are paid on time.
Performs other duties as assigned by the Directors.
V. OTHER(15% effort)
MIC executiveleadership activities:
Attend regular meetings and provides updates and feedback in areas of responsibilities and experience.
Ensure that all training is kept updated and logged.
Generalresource:
Act as a resource (on a daily basis) for questions regarding grants, contracts, MIC resources, policies and regulations, audits, historical information, etc. and for problem solving. 
Act as a contact person at the MIC for internal and external collaborators and other staff.
Takeon special projects as they evolve including new EMPI subject record reconcilliation to enhance Epic.
Associates degree and 3-5 years direct experience OR 6-8 years professional experience.
Bachelor's degree preferred.
Relevant experience beyond a bachelor's degree is a plus.
SKILLS/ABILITIES/ COMPETENCIES REQUIRED: 
Requires substantial and demonstratedability to exercise keen judgment, discretion, independent action andinitiative, and excellent analytical and communication skills. 
Ability towork independently, prioritize workloads and anticipate deadlines.
Ability to payattention to details and perform error-checking and troubleshooting.
Exemplarywritten and verbal communication skills; pleasant, courteous, and helpfultelephone manner and professional demeanor for favorable "first impression".
Stronginterpersonal skills necessary to be socially perceptive in accepting,relaying, and respecting confidential information, communicating policies andprocedures, and dealing with individuals from variety of disciplines anddiverse backgrounds.
Proficiencywith Microsoft Office applications (i.e., MS Word, Excel, Access, Outlook andweb browsers).
Excellentrecord-keeping skills (both paper and electronic), office organizationalskills, and computer literacy necessary for entering information, creatingschedules, and maintaining detailed, accurate and confidential records ofdepartmental activities.
Maintain a proficiency with PeopleSoft,InSight, EPIC and all others Partners-wide systems.
SUPERVISORYRESPONSIBILITY: 
Clerical staff who manage thefront desk.
Oversight of individual PIresearch budgets.
It is thepolicy of McLean Hospital to affirmatively provide equal opportunity to allqualified applicants for employment and existing employees without regard totheir race, religion, color, national origin, sex, age, ancestry, protectedveteran status, disability, sexual orientation, gender identity or expression, pregnancyor a condition related to pregnancy including, but not limited to, lactation orthe need to express breast milk for a nursing child, or any other basis thatwould be in violation of any applicable law or regulation.
McLean Hospital Main Campus02478Administrative Support