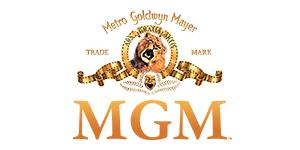 Administrative Assistant, Asset Management and Delivery Services at Metro-Goldwyn-Mayer Studios Inc. (MGM)
Beverly Hills, CA 90210
Metro-Goldwyn-Mayer Studios Inc. is seeking an Administrative Assistant to provide day-to-day administrative support to two executives. The ideal candidate will have a passion for film and TV along with experience handling a wide range of administrative and executive support-related tasks and be able to work well within a team in an environment of constantly changing priorities.
Responsibilities:
Administrative duties include handling phones, calendar management, filing, detailing messages, ordering office supplies and general office management tasks

Maintain and manage calendars, email, and contacts

Manage travel arrangements and trip oversight (travel, hotel reservations, ground transportation, meeting coordination) and all related expense management and processing via Concur

Interface with vendors and various internal departments

Manage multiple projects simultaneously and meet deadlines

Assist with compiling and distributing information and materials for meetings

Assist with special projects and research as needed

Manage all information with absolute confidentiality

Manage PO's and other partner billing / invoices; order services as required

Data entry and clean-up in company's asset inventory system(s)
Requirements:
BA/BS degree preferred

Proficiency in MS Office Suite

1+ year of administrative experience in a studio, network, or entertainment industry preferred

Some film, video, and/or data knowledge preferred

Ability to effectively communicate and interact with employees at all levels

Ability to follow instructions and perform a wide range of tasks

Ability to take initiative and be proactive

Attention to detail and strong organization skills are a must
46,197 - 59,457 /year
Senior Office / Administrative Assistant
What is this?