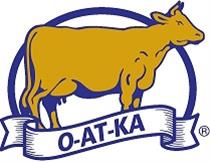 Operations Supervisor at O-AT-KA Milk Products Cooperative, Inc.
Batavia, NY 14020
O-AT-KA Milk Products Cooperative, Inc. is located in Batavia, NY.


The Operations Supervisor (Evening shift) is responsible for supervising the daily activities of a manufacturing shift to ensure safe, efficient, secure operations and meet production, quality and regulatory requirements.
Duties and Responsibilities:
Responsible for other Operations Supervisor position in their absence.
Ensures a safe work environment exists and that personnel work in a safe manner.
Supervise and assist employees including; assigning and directing work, investigating incidents & issues, effectively resolving conflict.
Train and ensure employees follow job and safe work requirements.
Use root cause analysis tools to identify preventative and corrective actions to eliminate problems.
Assists in developing and maintaining departmental work instructions and SOP's.
Recommends measures to improve quality of service, increase efficiency of department, work crews and equipment performance.
Pro-actively confers with other supervisors to coordinate activities between departments and serve internal customers.
Maintains standards of health, safety, food and security including GMP, HACCP, SQF, as per Company policies and applicable regulations.
Meet functional responsibilities by effectively interacting with Maintenance, Quality Assurance, Human Resources, Material Handling and Finance departments.
Communicate and work with Employees to resolve issues/problems
Support all regulations, policies, procedures, work rules and the Collective Bargaining Agreement
Performs other related duties as required and assigned.
Experience & Education Required:
Bachelor's degree plus 5 years direct manufacturing supervisory related experience and/or training; or equivalent combination of education and experience.
Experience working with high volume, automated processing equipment.
Preferred:
Supervisory experience in unionized environment
Dairy and/or food processing knowledge
Knowledge & Skills - Required:
Demonstrated Leadership skills and ability to manage and coach team members
Good people skills
Proven ability to implement and enforce process improvement initiatives.
Strong decision-making skills
Excellent verbal and written communication skills
Detail oriented and highly organized with excellent follow-up practices
Ability to supervise hourly team members and interact with all levels of management to maintain a positive and productive work environment
Proficient in Microsoft Excel, Word and Outlook
Proven problem solving and organizational skills
Ability to flourish in a fast-paced and diverse work environment.
Confidentiality
The Operations Supervisor is exposed to O-AT-KA customer and product information on a consistent basis. A high degree of discretion is required.
Management Responsibility
The Operations Supervisor directly manages union workforce employees. This position operates under the guidance and general direction of the Production Manager.
Work Environment
This job operates in an office environment and in manufacturing plant. This role routinely uses standard office equipment. Ability to operate a computer, phone, photocopier, calculator, and fax machine required. Incumbent must be able to sit, stand, walk, bend, stretch and lift up to 35 pounds. Must be able to see and speak. The employee will be exposed to noise, wet floors, moving machinery, strong smells, etc. While performing the duties of this job, the employee frequently works near moving mechanical parts, high speed and processing equipment; is occasionally exposed to wet and/or humid conditions and hazardous chemicals; is frequently exposed to moderate to high noise levels in the work environment.
Operations Supervisors work on an 8-hour shift to cover 24/7 manufacturing facility (shifts are assigned by the Department Manager).  This position is an Afternoon shift (4:00pm-1:00am).  Schedule will include weekends and holidays.

Equal Opportunity Employer/Protected Veterans/Individuals with Disabilities


Please apply online at: http://oatkamilk.com/careers/
63,544.00 - 75,991.00 /year
Operations Supervisor
What is this?