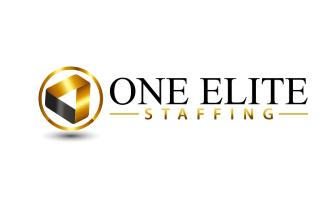 Administrative Assistant at ONE Elite Staffing
Dallas, TX 75240
Administrative Assistant Positions
Fort Worth, TX Areas
Payrate: $13 - $15
SUMMARY:
Administrative Assistant will be responsible for entering and monitoring requisitions for supplies and service entries. Organize and maintain personnel files and conduct orientation for new staff. Complete record requests. Will also answer the telephone, take messages and provide routine information to the public. Monitor, update and compile reports from patient databases. Manage supply and equipment inventories.


ESSENTIAL DUTIES AND RESPONSIBILITIES:
Provide administrative support
Enters and monitors requisitions in web-based system for supplies, receivers, service entries, and expenditures.
Coordinates record management.
Manages supply and equipment inventories.
Monitors, updates, and compiles reports from patient databases in accordance with grant and County requirements.
Distributes incoming and outgoing mail.
Answers telephone, takes messages, and provides routine information or refers them to the appropriate information source.
Complete records requests.
Performs all other duties as assigned.
MINIMUM REQUIREMENTS:
High school diploma or equivalent
Must possess a valid driver's license.
Organizational and communication skills as well as computer skills fluent in word processing and spreadsheets are needed.
Must possess a good command of English grammar and composition skills and have knowledge of office equipment.
Bilingual English/Spanish preferred.
Proficient clerical and computer skills that include typing, word processing and spreadsheet.
Must be able to draft letters, memorandums, reports.
Excellent interpersonal skills to interface with department staff, Tarrant County staff, outside vendors, and the public and health/business community.
Must have the ability to handle a heavy workload and meet timelines, solving immediate issues at hand while dealing with many distractions.
Must be able to pass a background check
WORK ENVIRONMENT:
The contact tracing call center will operate 7 days a week between the hours of 8 am and 8 pm Central Standard Time. Evening and/or weekend work may be required.

PHYSICAL DEMANDS:
While performing the duties of this position, the incumbent is regularly required to bend, carry, drive, keyboard, sit, and walk.
13.00 - 15.00 /hour
Weekly Pay