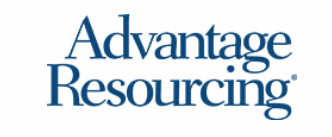 Administrative Assistant at Advantage Resourcing
Detroit, MI 48214
The Administrative Assistant - Senior will have responsibilities include but not limited to: 
Manage email and calendar, schedule meetings, and answer phones 

Qualifications:

Bachelor's degree in Business Administration 
5-8 years experience required 
Excellent Microsoft Office Suites skills & Outlook required 
Strong organizational and people skills required
Good eye for level of detail; well organized, and skilled in setting priorities
Strength in analyzing, researching, multitasking, and problem solving
Excellent organizational and communication skills . 
Strong meeting management capabilities. Included but not limited to agenda prep, strong note taking skills, prints ready for distribution, meal requirements, and Audio/Visual set up for conference calls or projector/telepresence use.
Ability to organize and direct staff meetings / town halls / Audits as per direction from manager. 
Advanced knowledge and capabilities in various software packages with ability to autonomously create presentations and charts to be used for high level presentations with executives (Minimum needs Google slides, sheets, gmail, Powerpoint, excel)
Skills in photo and video creation and editing to support creation of communication packages to support plant manager initiatives
Ability to progress to a future role within manufacturing organization.
Advantage Resourcing is committed to providing equal employment opportunity for all persons regardless of race, color, religion, sex,sexual orientation, gender identity, age, marital status, national origin, citizenship status, disability or veteran status.