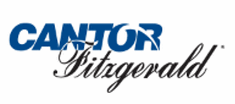 Administrative Assistant Equities Trading Floor at Cantor Fitzgerald
New York, NY 10001
This hidden gem is expiring soon - don't miss this opportunity.
The firm is searching for an Administrative Assistant to support Senior Managing Directors. In addition, they will be acting as the Office Manager essentially being the go-to person for the trading floor / Equities division. The main responsibilities would include managing complex calendars, scheduling, prioritizing meetings, and having an extremely proactive mindset in order to stay steps ahead of business needs. We are looking for a team player with a great attitude.
Candidates should be effective and detail-oriented communicators.
The Administrative Assistant will handle details of a highly confidential and critical nature and collect and prepare information for use in discussions/meetings of executive staff.
The ideal candidate will have a business/financial services background and be able to work on the trading floor.
Responsibilities:
·         Provide general administrative support, which includes but not limited to creating, maintaining and editing documents, spreadsheets, files, and presentations
·         Heavy calendar management utilizing Microsoft Outlook; must be flexible with last minute schedule changes and urgent meeting requests
·         Maintain a professional rapport with staff, coworkers, and clients.
·         Heavy telephone calls from both internal and external sources; handle routine items
·         Track action items and deliverables for the executives and proactively schedule the time required to address them
·         Works on special assignments that may be complex in nature where judgment and initiative are required in resolving problems and making recommendations
·         Coordinate meetings, including ordering meals, arranging travel, meeting room preparation, invitations, etc.
·         Monitoring and addressing critical e-mail correspondence and preparing expense reports
·         Schedule, prepare and attend internal meetings to include preparing agendas and follow up action items for meetings
·         Prepare and maintain presentations and reporting materials
·         Perform special projects as assigned by the executives
·         Facilitate visits from vendors, customers and key executives
·         Demonstrate the ability to handle multiple tasks with little or no supervision
·         Perform personal assistant duties as required by the executives
·         Responsible for directing and coordinating office services and related activities
·         Responsible for arranging internal office moves
·         Oversee inventory and order office materials
Desired Skills and Experience:
·         1-3 years experience working as an administrative assistant
·         Ability to interface well with all levels of employees in a highly professional and friendly manner
·         Must be a team player
·         Must have experience in a highly corporate environment in terms of dress and demeanor
·         Possess a high degree of proficiency with MS Office products including Word, Excel and Outlook
·         Must be able to maintain the highest level of confidentiality
·         Ability to meet designated deadlines and work effectively in a pressurized environment
Cantor Fitzgerald, formed in 1945 as an investment bank and brokerage business, became known for its innovation in computer-based bond brokerage, the strength of its distribution business model, and as the market's premier dealer of government securities. Cantor has continued to set the pace in innovation to become a premier global financial services firm. Today, Cantor is recognized for its strengths in the equity and fixed income capital markets, its global distribution model, its world-class technology platform, and for its entrepreneurial culture.
To Apply: email careers@cantor.com , please include required compensation.  
Cantor Fitzgerald is an Equal Opportunity Employer