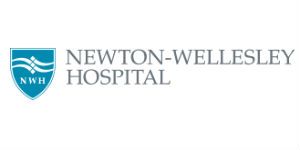 Administrative Assistant-Cancer Center at Newton Wellsley Hospital
Newton, MA
Job Description
Administrative Assistant-Cancer Center
Provides administrative support services to the Cancer Center team, to include the Director of Ambulatory Services, the Medical Director of the Cancer Center, Oncology Nursing Director and Oncology Practice Manager. Assists with coordination of the overall office operations, maintains the administrative schedule and calendar for the Cancer Center.
Supports and coordinates all Cancer Care Committee functions including meeting agendas and minutes, facilitating meeting dates and locations, meeting preparation and coordination with all presenters, and maintaining Commission on Cancer accreditation requirements (~60% of role). Responsible for gathering of data and submission of data to the Commission on Cancer website.
Organizes meetings, conferences and other clerical requirements for all support service functions within the department. Completes other special projects and administrative tasks which are assigned on a routine basis.
Coordinates and schedules meetings and conferences for the Cancer Center. Prepares agendas and printed materials and arranges for meeting rooms. Transcribes, types, and distributes minutes of department meetings, correspondence, statistical data, and other typed reports. Organizes, distributes, and/or files incoming documents and other correspondence for the Cancer Center.
Provides clerical support to the Cancer Center, and various clinical programs and services outreach programs, as needed. This support may include but is not limited to: entry of client information into outreach/resource center database, coordinating meetings, gathering appropriate information to update the Cancer Center website routinely and/or assisting with the desktop publication of promotional and marketing materials.
Must be a high school graduate
Additional college or business experience preferred
3-5 years of experience in a healthcare setting preferred, Cancer Center specific ideal
Preferred experience as an administrative assistant
Possess excellent organizational and keyboard skills
Demonstrated strengths in the following areas:

Customer service and interpersonal skills
Ability to prioritize tasks based upon deadline and needs
Attention to detail
Job
Newton-Wellesley Hospital will provide equal employmentopportunities to all applicants and employees without regard to race, color,religion, gender age, national origin, disability, marital status, geneticinformation, veteran or active military status, gender identity or expression,or sexual orientation.
Primary Location
MA-Newton-NWH Main Campus
Organization
NWH Main Campus (NWHMAIN)
2014 Washington Street
Newton, 02462