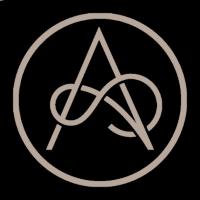 Administrative Assistant at Aesthetics Biomedical Inc
Phoenix, AZ 85016
Provide support for all administrative tasks requested by the Director of Operations.
Duties and responsibilities
Handling office tasks, such as filing, shipping, scanning, setting up for meetings, reordering supplies, and tidying up kitchen and shared office spaces
Organize food orders for meetings and employer sponsored luncheons for the staff.
Maintain polite and professional communication via phone and email
Screen phone calls and route callers to the appropriate party
Make travel arrangements, such as booking flights, cars, and making hotel and restaurant reservations for senior management
Ensure operation of office equipment by completing preventive maintenance requirements, following manufacturer's instructions, troubleshooting malfunctions, calling for repairs, and maintaining equipment inventories.
Conference Room management: schedule, greet, and assist visitors
Opening, sorting, and distributing incoming correspondence
Serve as secondary assistant to the CEO
Qualifications
Associate's Degree in related field
1-3 years as an administrative assistant or commensurate experience
Desire to be proactive and create a positive experience for others
Must be able to meet deadlines in a fast-paced quickly changing environment
Attention to detail
Ability to work in a team environment
Excellent knowledge of MS Office Suite; especially Outlook
Proficiency in English
Exemplary planning and time management skills
Ability to multitask and prioritize daily workload
High level verbal and written communications skills
Discretion and confidentiality
Professional appearance
Working Conditions
Working in a small startup company that requires the ability to be professional, understanding and confidential within all divisions.
Physical requirements
The ability to lift 50lbs boxes of office supplies.


Benefits/Culture:
Healthcare Plans (Medical, Dental, Vision, Life)
401k Company Matching Plan
Vacation, Sick, Paid Holidays and Floating Holiday
Fun quarterly staff social events
Free Aesthetic Treatment Credits at our SANAA Skincare Center for you and/or a person of your choice
Discounted skincare products
Free Lunch Fridays
Fun, collaborative, and team-oriented work environment with plenty of training and a feedback rich culture.
$15.00 - $25.00 /hour
Health, Dental, and Vision, 401K match, STD/LTD/Life, and Potential for Annual Bonus