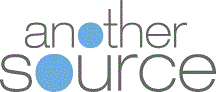 Administrative Assistant (UCLA) from Another Source Inc.
Los Angeles, CA
Another Source's client, UCLA, is recruiting a Administrative Assistant to join their award winning UC Procurement team.  Located in Westwood, UCLA is one of Southern California's top five employers. UCLA is the workplace of more than 42,000 people and contributes $12.7 billion to the economy. Innovation at UCLA has produced an active portfolio of almost 3,000 inventions. More than 140 companies have been created based on technology developed here.  UCLA is more than a university. It's an economic engine.  Just imagine the learning opportunities and how your procurement career can grow in this environment.  https://www.purchasing.ucla.edu/
Here's a little about UCLA and the position they are seeking to fill:
Benefits are an important part of your total University of California compensation package. In addition to being an integral part of your UC compensation, benefits provide peace of mind for you and your family members in almost every area of life, ranging from medical coverage to disability insurance, a day care reimbursement plan and college savings plan, all the way up to retirement. UC offers a wide choice of retirement savings options, including an attractive pension plan.
UCLA retirement/benefits/pension (UCRP) reciprocates with CalPERS. For more information please visit the following sites:   http://ucnet.universityofcalifornia.edu/forms/pdf/ucrpcalpers-reciprocity.pdf and https://www.calpers.ca.gov/
The Role:
Reporting to the Chief Procurement Officer, this role, as a member of the CFS Administrative Pool, provides programmatic and administrative support to one or more Directors of the CFS Senior Management Team, as assigned. In addition to supporting the designated Director, manage the respective administrative/office operations; handle purchasing/accounting tasks and issues; assist with the respective units' recruitment process and perform human resource-related administrative tasks; screen calls; and perform general office duties. Work on special projects, as assigned. Collaborate with the Executive Officer in planning and coordinating CFS-related meetings, programs and events.  
Requirements:
Excellent writing, spelling, and editing skills to produce clear, concise and grammatically correct business correspondence (including email), newsletters, reports, proposals, and presentations that convey the appropriate message in the appropriate tone for the situation. Knowledge of chart, graph, and table formatting for use in preparing reports and presentations.
Ability to speak effectively in person and on the telephone, to obtain and convey information to a diverse population of faculty, staff, and University customers.
Ability to work independently, take initiative to recognize where work needs to be done, and follow through on assignments with minimal supervision.
Ability to interpret policies, questions, and issues to determine the appropriate course of action.
Skill in prioritizing and organizing equally important tasks so that they are successfully completed within the required deadlines.
Demonstrated ability to develop newsletters, brochures, flyers, and other promotional materials, and skill in utilizing related desktop publishing software programs.
Skill in problem solving, using judgment in situations requiring independent initiative and tact.
Effective interpersonal skills to create and foster professional working relationships with co-workers, employees and the public. Ability to work collaboratively in a team environment.
Demonstrated working knowledge of computer systems and PCs and their software (e.g., Microsoft Office, etc.) sufficient to input information; read and interpret screens; prepare correspondence, spreadsheets, presentations, and other documents; maintain electronic calendars; and correspond through electronic mail.
Ability to identify and deal with sensitive issues and work with confidential documents and within a confidential environment.
Demonstrated experience providing high-level administrative support.
Physical capability to lift up to 25 pounds and move furniture to reconfigure conference room seating and perform other similar tasks, as needed.
Preferred Qualifications:
Skill in arranging meetings by determining the time, place, and sequence of actions to be taken based on the review of data; and in making facilities and catering arrangements and following through with vendors.
Working knowledge of University administrative systems and procedures sufficient to complete forms and initiate follow-through on transactions such as Facilities and Telecommunications work orders, travel and expense reimbursements, and parking transactions; and of accounting and purchasing functions to prepare and approve corresponding orders.
Familiarity with software programs necessary to update and maintain websites
for the organization.
Demonstrated ability to develop newsletters, brochures, flyers, and other promotional materials, and skill in utilizing related desktop publishing software programs.
The University of California is an Equal Opportunity/Affirmative Action Employer. All qualified applicants will receive consideration for employment without regard to race, color, religion, sex, national origin, disability, age or protected veteran status.
UCLA is a Tobacco-Free environment. For more information, please view the policy at: www.tobaccofree.ucla.edu
Another Source works with their clients, on a retained project basis, to maximize the recruiting process. 

#anothersource1