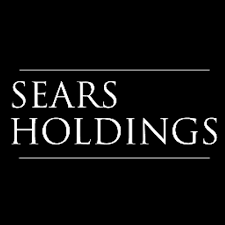 Administrative Assistant at Sears Holdings
West Palm Beach, FL 33407
Job Description
Req/Job ID:
998092BR
Employing Entity:
Transform SR LLC
Employment Category:
Regular, Full-time
Job Function:
Administrative/Clerical/Office Support
Store ID:
05959: Florida Builder Appliances Inc
Monark's showroom offer unsurpassed selection of premium appliance brands, and our dedicated team delivers quality service. Partnering with architects, builders, designers, developers and homeowners, we are a resource for making the finest homes and for realizing the extraordinary.

Our showroom is looking for an Administrative Assistant to provide support for all office procedures and assists with various tasks, routine and special events.
Job Requirements
JOB RESPONSIBILITIES
•Greets scheduled visitors and escorts to appropriate area or person.
•Maintains Showroom schedules.
•Reads and routes incoming mail. Locates and attaches appropriate files, orders, etc. to correspondence.
•Composes and types routine correspondence.
•Organizes and maintains file system, files correspondence and other records as required.
•Answers and screens telephone calls and arranges conference calls.
•Coordinates manager's schedule and makes appointments.
•Arranges and coordinates travel schedules and reservations.
•Conducts research and compiles and types statistical reports.
•Coordinates and arranges meetings, prepares agendas, reserves and prepares facilities, and records and transcribes minutes of meetings.
•Makes copies of correspondence or other printed materials.
•Prepares outgoing mail and correspondence, including e-mail and faxes.
•Copies and distributes vendor information to all sales people.
•Maintains price books and update.
•All other duties as assigned.

KNOWLEDGE, SKILLS AND ABILITIES REQUIRED TO PERFORM ESSENTIAL FUNCTIONS
•High school diploma or GED equivalent required.
•Associates degree (AA) or equivalent from two-year college or technical school preferred.
•Six months to one year related experience in providing administrative support to various levels.
•Strong computer skills; MS Word, Excel and Outlook.
•Excellent communication and organizational skills.

Ethics: Treats people with respect and keeps commitments. Inspires the trust of others. Works ethically and with integrity. Upholds organizational values.

Diversity: Demonstrates knowledge of EEO policy. Shows respect and sensitivity to cultural differences. Educates others on the value of diversity. Promotes a harassment-free environment. Builds a diverse workforce.
sks, routine and special events.
#Corporate
5959