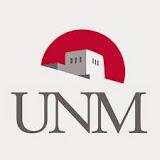 Administrative Coordinator - req# 7211 at University of New Mexico
Albuquerque, NM 87131
Administrative Coordinator
Requisition ID
req7211
Working Title
Administrative Coordinator
Position Grade
10
Position Summary
The School of Medicine, Office of Faculty Affairs and Career Development is seeking a highly motivated professional with excellent customer service skills. The ideal candidate must be willing to work in a fast paced, high volume office. This person will be the central point of contact for all UNM departments and external agencies. The responsibilities include coordinate, oversee, and/or performs a wide variety of administrative, secretarial, and program support activities on behalf of the Senior Associate Dean, Assistant Dean and two Directors to include the areas of scheduling appointments, maintaining calendars, coordinating meetings/events and all travel arrangements. Serves as primary point of operational and administrative contact for internal and external constituencies, often on complex and confidential issues. Coordinates the provision of office and staff support services to the office, and oversees and/or participates in the coordination, supervision, and completion of special projects and/or events. May serve on a variety of committees in a support capacity. The candidate should have a pcard or ability to obtain one, knowledge of budgeting and reconciling of accounts, and experience with time keeping. Coordinating various faculty related activities including faculty development workshops. To be successful in this position the candidate must have excellent written skills including composing and editing materials, such as flyers, brochures, newsletters and posters. Organizational skills, attention to detail, excellent customer service, willingness to learn and work in a team environment are essential to this position.
Conditions of Employment
Minimum Qualifications

High school diploma or GED; at least 5 years of experience directly related to the duties and responsibilities specified.

Completed degree(s) from an accredited institution that are above the minimum education requirement may be substituted for experience on a year for year basis.

Preferred Qualifications

Strong organizational, verbal and written communication skills
Scheduling appointments and maintaining simultaneous calendars; schedules and coordinates, facilities usage (room reservations) and conferences/workshops
Proficiency creating or editing materials such as correspondence, flyers and brochures, newsletters, and promotion posters
Monitors, reconciles, and assists with fiscal administration for the office, including but not limited to fiscal planning, budgets, travel, travel reimbursements in Chrome River, and/or purchasing
P-Card holder or have the ability to obtain one
Department Timekeeper
Computer and technology skills to include working with web development

Additional Requirements
Campus
Health Sciences Center (HSC) - Albuquerque, NM
Department
SOM Faculty Affairs (117A)
Employment Type
Staff
Staff Type
Regular - Full-Time
Term End Date
Status
Non-Exempt
Pay
up to midpoint DOE
Benefits Eligible
This is a benefits eligible position. The University of New Mexico provides a comprehensive package of benefits including medical, dental, vision, and life insurance. In addition, UNM offers educational benefits through the tuition remission and dependent education programs. See the Benefits home page for a more information.
ERB Statement
Temporary and on-call employees working an appointment percentage of 26 (.26 FTE) or greater, per quarter, will be eligible to earn retirement service credits and thus are required to make New Mexico Educational Retirement Board (NMERB) contributions. More information pertaining to your FTE and NMERB contributions can be reviewed on the NMERB Guidelines Clarified webpage.
Background Check Required
No
For Best Consideration Date
11/19/2018
Application Instructions
11/14/2018 HRC approved to post.CC 11/14/18 No lay-off match, HRC/comp approval attached. CCPlease submit a cover letter, resume, and 3 supervisory references



Positions posted with a Staff Type of Regular or Term are eligible for the Veteran Preference Program. See the Veteran Preference Program webpage for additional details.

The University of New Mexico is committed to hiring and retaining a diverse workforce. We are an Equal Opportunity Employer, making decisions without regard to race, color, religion, sex, sexual orientation, gender identity, national origin, age, veteran status, disability, or any other protected class.