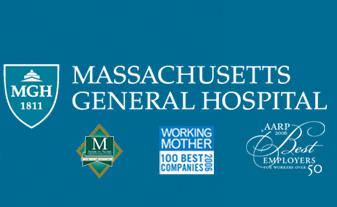 Administrative Staff Assistant (Orthopaedics) at Massachusetts General Hospital
Boston, MA
Job Description
Administrative Staff Assistant (Orthopaedics)
GENERAL SUMMARY/ OVERVIEW STATEMENT:
Under the general direction of the Executive Director for Orthopaedics, the incumbent is responsible for providing administrative support to the identified members of the department while maintaining a close and highly responsive relationship to all members of the department.In this highly visible role, the assistant will serve as the first point of contact for key information and issues being brought to the attention of the department's administrative leadership team.They will also provide coverage for other designated executives on an as needed basis.
This individual:
Performs comprehensive, administrative duties within a dynamic, fast-paced environment
Demonstrates judgment to effectively set priorities, make decisions and work in a fast paced environment
Is competent, self-motivated and able to work independently receiving minimal supervision and guidance
Demonstrates judgment to organize priorities across multiple individuals
Schedules highly-complex meetings involving multiple individuals and organizations both within, and outside, the MGB System
Demonstrates discretion to handle confidential information
Needs to be able to manage a complex array of competing priorities
Demonstrates proficiency in using Microsoft Word, Excel, PowerPoint and Outlook and has the ability to quickly learn other information systems used within the institution
Demonstrates ability to work with both senior clinical and non-clinical staff
PRINCIPAL DUTIES AND RESPONSIBILITIES:
·
Maintain a highly proficient and professional image of Massachusetts General Hospital and Department of Orthopaedics by cooperating with hospital staff to achieve goals and maintain strong employee relationships, interdepartmental relations, client and patient relationships and public relations
·Collaborate with departmental leadership to evaluate, develop and implement various administrative systems and procedures designed to optimize workflow, thereby creating efficiencies
·Maintain exceptional organizational skills and ability to organize time and priorities effectively
·Provide phone back-up support for departmental phone lines
·Coordinate and schedule Department meetings as requested
oWork with other administrative assistants to identify times for meetings
oOrder meals for meetings as required taking into consideration food allergies or other requirements
oPrint and copy meeting materials as requested
oTake and distribute notes, as necessary; organize agendas
·Function as liaison for the department
oKeep track of daily issues for the attention of the departmental staff
oGreet guests as required and obtain visitor badges for those going into clinical areas
oWork with external assistants to set up visits to MGH, including dates,itinerary, meetings, catering in conjunction with Leadership staff person who is hosting the group
oMake decisions relative to routine administrative matters and complete clerical detail of the office
oServe as a primary triage point for administrative problems
·Serve as backup HR representative for department
oServe as primary payroll time keeper and make KRONOS submissions for department
oPick-up weekly paychecks and monthly T passes for distribution
oTrack ET for all staff and orients identified staff to ET rules
oComplete PeopleSoft transactions
oSubmit on-call payment
oAssist in on-boarding and exiting of staff
oPerform other HR functions as requested and required
·Requisition office supplies
oMaintain oversight of office supplies at all Center sites and purchase additional supplies on an as needed basis
oCoordinate office equipment and supply maintenance
oRequisition other materials as directed
oKeep log and records of orders
oObtain taxi vouchers as required
oObtain parking stickers/vouchers as required
·Coordinate IT, computer and phone needs
oManage laptop and cell phone acquisition
oCoordinate IT/IS needs as requested
·Coordinate Vendor set-up and payment
oWork with Materials Management to assist with coordination of Vendor set-up
oEnsure invoices are paid as requested, either by check request or PO
oCreate new POs for each fiscal years
·Assist with projects as requested; coordinate and prioritize projects with supervisor
·Maintain departmental manuals
·Make travel arrangements as required
oScheduling of flight, hotel, car rental
oRegistration for meetings/conferences
·Set up and maintain files of administrative correspondence, reports and records.Maintain confidential personnel records.Maintain organized files.
·Other tasks and projects as assigned
SKILLS amp; COMPETENCIES REQUIRED:
Time Management:
Exceptional organizational skills and ability to organize time and priorities effectively, asking for direction when appropriate
Demonstrated ability to juggle multiple tasks and competing priorities
Flexibility to handle shifting priorities and deadline pressures
Organizational Skills:
Maintains superior organizational skills
Ability to effectively manage day-to-day operational tasks
Ability to function effectively within a changing environment; is flexible to accommodate changes in priorities
Professional knowledge and Appearance
Extensive knowledge of record keeping systems
Project management skills are essential
Projects a professional appearance
Leadership:
Demonstrates initiative, continually strives to enhance the credibility of department
Takes ownership and responsibility for assigned activities
Is a team-player
Open to, and encourages feedback from, colleagues
Discretion and Confidentiality:
Ability to handle sensitive matters discreetly and to ensure confidentiality
Interpersonal/communication:
Excellent interpersonal/communications skills and a good command of English language
Demonstrates exceptional customer services skills
Excellent problem-solving skills along with excellent attention to detail and follow-through
Above average phone and customer service skills
Demonstrated superior writing, grammatical and editing skills
Has comfort and experience dealing with C-suite executives and VIP's via phone and in person
Information Systems/Technology Skills:
Exceptional computer skills (including operating systems, Internet, spreadsheets and other office management systems)
Must be proficient in Microsoft Office applications including Outlook, Word and PowerPoint
§Open office environment
Bachelor's Degree Required
Master's Degree Preferred
Required:
§Minimum of 5 years of Administrative Assistant experience required with at least 2 years supporting Senior Executives
Preferred:
§2+ years' experience supporting Senior Executives in a large, matrix organization preferred
§International experience and a business-orientation strongly preferred
Job
Massachusetts General Hospital is an Equal Opportunity Employer.
By embracing diverse skills, perspectives and ideas, we choose to lead. Applications fromprotected veterans and individuals with disabilities are strongly encouraged.
Primary Location
MA-Boston-MGH Main Campus
Organization
MGH Main Campus (MGHMAIN)
55 Fruit Street
Boston, 02114