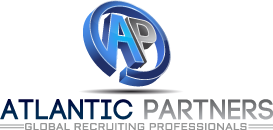 Administrator/Advisor - IT Project Manager (Agile/Scrum Master) - Contract at Atlantic Partners
Baton Rouge, LA
Job Description:
Guiding the team and organization on how to use Agile/Scrum practices and values to delight customers.
Guiding the team on how to get the most of out self-organization.
Guiding the team on self-organizing to fill in the intentional gaps left in the Agile/Scrum frameworks.
Assessing the Scrum Maturity of the team and organization and coaching the team to higher levels of maturity, at a pace that is sustainable and comfortable for the team and organization.
Removing impediments or guiding the team to remove impediments by finding the right personnel to remove the impediment.
Building a trusting and safe environment where problems can be raised without fear of blame, retribution, or being judged, with an emphasis on healing and problem-solving.
Facilitating getting the work done without coercion, assigning, or dictating the work.
Facilitating discussion, decision making, and conflict resolution.
Assisting with internal and external communication, improving transparency, and radiating information.
Supporting and educating the Product Owner, especially on grooming and maintaining the product backlog.
Providing all support to the team using a servant leadership style whenever possible, and leading by example.
Required Skills/Experience:
Experience in playing the Scrum Master role for at least one year for a software development team that was diligently applying Scrum principles, practices, and theory. (Adjust based on your necessity)
Good skills and knowledge of servant leadership, facilitation, situational awareness, conflict resolution, continual improvement, empowerment, and increasing transparency.
Knowledge of various well-documented patterns and techniques for filling in the intentional gaps left in the Scrum approach (example: numerous Burndown technologies, various Retrospective formats, handling bugs, etc.).
Preferred Skills/Experience (Any of these is a plus):
Experience is playing the Scrum Master role for at least two years for a software development team that was diligently applying Scrum principles, practices, and theory. (Adjust based on your necessity)
Knowledge of other Agile approaches: XP, Kanban, Crystal, FDD, etc.
Awareness and experience with widely successful Agile techniques: User Stories, ATDD, TDD, Continuous Integration, Continuous Testing, Pairing, Automated Testing, Agile Games.
Qualifications:
Bachelor's Degree in Computer Science or related field. Completion of a college-level approved project management curriculum or four years of related experience may be accepted in lieu of degree.
Requires proficient knowledge in the field of computer science, including hardware and software products including AIX, Wintel, Mainframe, Distributed Systems, Web, Enterprise Software products - Exchange, Office Suite). Project Management Professional preferred. Minimum 3 years of business systems analysis and design experience.
Ability to translate business requirements into a systematic, cost effective approach that will enhance the profitability and efficiency of the organization.
One year experience demonstrating proficiency in planning and implementing projects including developing scope, goals, work plans, timelines, implementation strategies and measurement processes for assessing progress toward IT strategic and tactical goals and project outcomes.
Ability to provide strong leadership and encourage team work. Demonstrates the ability to understand the business and the underlying technology.
Experience in monitoring contracts/vendor management.
Experience utilizing Microsoft Project and other project management tools such as TFS, ServiceNow and MS Project.
Excellent oral and written communication skills.
Able to work proficiently in a fast-paced demanding environment.
Accountabilities:
Takes a lead role in defining project plans and develops measures to monitor and track the progress of multiple IT projects or programs to ensure milestones are met on time and on/or under budget. Identifies risk mitigation strategies to resolve problems.
Develops best practices, techniques, and tools for project planning, execution, project management, ongoing milestones/deliverable tracking, communication, and key performance metrics.
Effectively communicate project status, issues and decisions so that all stakeholders understand the project and its complexities. Communicate project management standards and techniques to the appropriate training staff. Identifies key issues and decisions related to the project for escalation to ensure resolution.
Collaborate with business owners and subject matter experts to develop an understanding of business processes and functions to aide in evaluating the success of the project, gather requirements, identify gaps and business solutions. Collaborates with business owners and technical subject matter experts to develop an understanding of a projects technical infrastructure and software.
Identifies and manages both internal and external key resources for the life of the project to ensure tasks and deliverables are completed. Collaborates with IT Management to develop and support division wide resource management planning best practices, techniques and tools.
Understands IT Departmental Goals and Objectives and delivers work products to contribute to those goals.
Actively pursues personal leadership development to ensure growth and the ability to demonstrate a high level of quality and productivity.
Essential Functions:
The physical demands described here are representative of those that must be met by an employee to successfully perform the essential functions of the job. Reasonable accommodations may be made to enable an individual with disabilities to perform the essential functions.
Job duties are performed in a normal and clean office environment with normal noise levels.
Work is predominately done while standing or sitting.
Physical effort is required to lift, hold, and carry objects up to 15 pounds, occasionally.
Job duties entail using multiple body parts in a coordinated manner.
Manual/Finger dexterity in both hands is needed to operate a keyboard and manipulate small objects.
Sight, hearing, the ability to distinguish colors, and touching are required sensory abilities.
The ability to read, write, calculate, visualize, and analyze are required.