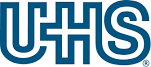 Adult -Inpatient Psychiatry at Universal Health Services
Fort Washington (Philadelphia), PA 19034
Brooke Glen Behavioral Hospital has been providing inpatient psychiatric services to teens and adults in Fort Washington, Pennsylvania, for more than 40 years. We believe each patient is unique and we focus on treating them – not just their illness. Our treatment teams work closely with patients and their families to create individualized treatment plans that target the patient's specific issues.

Our treatment approach is heavily influenced by Trauma-Informed Care: a philosophy that recognizes the prevalence of trauma and the coping behaviors patients can exhibit as a result of trauma. The primary goal of Trauma-Informed Care is to provide patients with caring treatment that does not inadvertently re-traumatize them. Brooke Glen's staff takes the time to step back and understand where patient behaviors are coming from, so they may better manage and intervene.

Our physician-led team of clinical professionals works collaboratively to address the needs of our diverse patients, incorporating an array of treatment modalities that include:

Medical and cognitive trauma-informed treatment interventions
Individual and group therapy sessions
Educational and recreational activities
Support services to help with substance abuse and dependence
Holistic self-management technique practice

Brooke Glen Behavioral Hospital's inpatient program for adults, ages 18 and older, offers short-term care and stabilization for patients experiencing acute symptoms of mental and emotional distress. The program provides comprehensive psychiatric assessment, crisis stabilization, medication review and rehabilitation for an array of psychiatric disorders. Our staff works with patients individually to put together targeted treatment plans that tackle the issues they face. Patients and families (when appropriate) work with their treatment team to develop discharge and continuing care plans that help the patients maintain long-term wellness. Some of the mental health issues we treat include:
Depression/anxiety
Impulse control
Situational crisis
Trauma-related issues
Obsessive-compulsive disorders

We also focus on rehabilitation and relapse prevention strategies for adults whose mental health issues are complicated by a co-occurring substance abuse disorder. These patients will receive additional referrals once their psychiatric crisis is stabilized.

Brooke Glen Behavioral Hospital strives for excellence at every level of our organization. Each member of our treatment team receives ongoing training in areas ranging from crisis prevention and intervention to treatment planning, ethics and compliance issues. That commitment should be felt in how our patients receive care and that's why we ask every patient discharged from our facility to provide us with feedback on their stay and the care they've received. We take great pride in our consistently high scores and our track record of integrating their suggestions into the hospital and its programs.
We asked patients in 2017 whether they felt the following queries were true about their treatment. The corresponding percentages represent the portion of patients who agreed with these statements.

I left the hospital feeling encouraged to help myself: 98.2%
I felt better at discharge then I did at admission: 97.9%
I was treated with respect throughout my stay: 97.8%
https://brookeglenhospital.com/
We offer:
Comprehensive Benefit Package - health, dental, PTO, 401K, paid malpractice and insurance plans
Competitive, base salary, bonuses, incentivized performance, professional development, CME allowances
Collaborative team approach with Evidence Based Practices , where patient care is our Top Priority
For additional Insight:
Frank J. Zura, M Ed , Physician Recruiter
609.833.0858

"Engaging Patients' minds to get well and lead better Lives'."