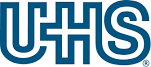 Adult - IP/ECT Services
Boston, MA 02130
Arbour Hospital provides adults and adolescents with easy access to an extensive list of behavioral health services. We treat every patient as a person entitled to empathy, dignity, respect, and the level of clinical care each of us would want for ourselves and our loved ones. 

Our continuum of care includes assessment, crisis stabilization, and treatment programs for patients struggling with psychiatric illness, substance abuse, or co-occurring disorders (dual diagnosis).
Programs are designed to stabilize patients by addressing their primary symptoms and problems. We emphasize the development of coping mechanisms and skill building to help them achieve long-term stability and avoid relapse. Medication management is also a part of our treatment plans.
After treatment, our staff helps patients and their families step down to less intensive levels of care. Our continuum of care also includes aftercare planning to help individuals successfully reintegrate into the community.

Arbour Hospital provides comprehensive treatment programs for adults (age 18 and older) suffering from a substance abuse or behavioral health issue or co-occurring disorders (dual diagnosis). We work with most insurance providers to ensure as many patients as possible receive the treatment they need, regardless of financial background.

Our treatment programs are offered at multiple levels of care to accommodate the needs and severity of each patients condition. The level of care a patient receives is determined by a confidential assessment conducted during the admissions process.

ECT is a safe and effective treatment for people who are unresponsive to traditional therapy and medication management. It provides another option for relief of severe depression and suicidal thoughts. The procedure can be life-saving and is proven to relieve mania and acute psychosis.
Arbour Hospital offers ECT as inpatient and outpatient treatment. The procedure is administered at our facility under the supervision of a psychiatrist, anesthesiologist, and an ECT nursing team.
All patient referrals to the ECT program must be medically cleared by a professional prior to an initial consultation with our staff. During the consultation, we will fully explain ECT and what to expect before, during, and after the procedure.
To help determine if ECT is an appropriate course of treatment, please be prepared to share the following information with our staff:
Brief history of present illness and symptoms
Justification for ECT treatment
Psychiatric and substance abuse history
Medical history
Allergies
Previous medication trials
Current medications
Mental status exam results
Patient assets and strengths
Pertinent labs
Locals call Jamaica Plain JP. The classic streetcar suburb that has become one of Bostons most dynamic neighborhoods. Surrounded by the Emerald Necklace, Arnold Arboretum, Franklin Park and Jamaica Pond, it is the perfect place to visit, shop, dine, and live all year round!

https://arbourhospital.com/

https://www.boston.gov/visiting-boston
Massachusetts listed in Top 10 states for Physicians to Practice ! HealthExec, May 2019
We offer:
Comprehensive Benefit Package - health, dental, PTO, 401K, paid malpractice and insurance plans
Competitive, base salary, bonuses, incentivized performance, professional development, CME allowances
Collaborative team approach with Evidence Based Practices , where patient care is our Top Priority
For additional Insight:
Frank J. Zura, M Ed , Senior Physician Recruiter
609.833.0858