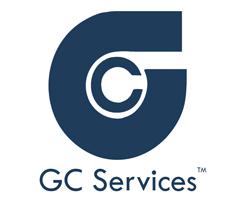 Advance Assistant Manager Trainee Third Party at GC Services
Phoenix, AZ 85021
Assists in directing and coordinating activities of workers engaged in collecting delinquent accounts of customers.       
Completes the GCS A/R Training program and client specific training while managing a team of Account Representatives

Assists in efficient operation of the collection office

Maintains satisfactory discipline of employees; supervises the proper application of the company's policies and procedures

Reviews the work of each A/R to correct deficiencies and to determine employee's progress

Assists in the training and development of all A/R personnel

Prepares and recommends bonus based on performance of the A/R

Assists with interviewing prospective applicants for employment as needed

Utilizes all available system screens, processes, and reports to maximize collection potential

Conducts the required reviews for assigned personnel per policy

Ensures compliance with all specified FDCPA, state and city laws and provisions, as outlined in the GCS Compliance with FDCPA and State Collection Laws Statement and the FDCPA Test

Completes assigned management training in a timely manner

Works with other functional areas to coordinate cooperation between the collection floor and those areas

Conducts interviews as needed

Review and Approve A/R time sheets

Maintain concentration and focus in order to meet performance goals

React positively to an ongoing, changing environment

Demonstrate the ability to handle pressure when attempting to meet deadlines and performance goals

Maintain good working relationship with assigned supervisors and coworkers

Work safely without presenting a threat to self or others

Perform additional duties as required by management
Education:
High School Diploma or GED is required
Experience:
Must have 1-3 years of managerial/supervisory experience,
Computer Experience:
Must be able to type quickly and accurately, use a mouse effectively, and have a basic understanding of Windows-based operating systems.
Skills & Abilities:
Must be self-motivated, enthusiastic and ambitious

Ability to train and motivate others

Have a sound knowledge of and ability to apply GCS policy

Possess the ability to multi-task

Communicate clearly and effectively, both orally and in writing

Interpret a constant flow of information

Listen effectively

Work with and apply basic mathematical concepts

Deal with difficult interactions with customers

Respond to customer inquiries and statements effectively

Write in a clear and concise manner

Manage time effectively

Solve problems or issues that may come up

Concentrate and focus for extended periods of time

Cope with high-stress and changing environment

Remain alert at all times

Adhere to policies and procedures

Adhere to work schedule and punctuality requirements
All job offers are contingent upon completion of background checks.
GC Services is an equal opportunity employer: M/F/Disabled/Vet