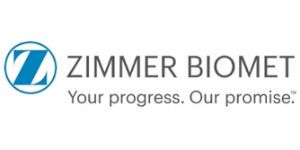 Advanced Manufacturing Development Engineering Co-op, Janurary - August (637709) at Zimmer Biomet
Parsippany-Troy Hills, NJ
Job Summary
Responsible for the design, development, and processing of implants and instruments under the direction of a project leader or manager.
Principal Duties and Responsibilities
- Laboratory characterization techniques including: SEM, optical microscopy, mechanical testing and metrology.
- Participate in cross functional project teams and manage multiple project sub-assignments.
-Provide technical support on specific engineering projects within the advanced manufacturing development group.
- Maintain a laboratory notebook and write technical reports.
- Create engineering drawings.
Expected Areas of Competence
• Demonstrates excellent technical writing and verbal communication skills
• Ability to effectively work within a team and cross functionally
• Demonstrates advanced problem solving skills through the use of quality and statistical tools
• Ability to handle multiple tasks and projects at once
• Must work in an FDA regulated environment
Education/Experience Requirements
-Microsoft Office: Word, Excel, PowerPoint, Visio
-Computer Aided Design Systems, Project management skills, R&D or Advance Manufacturing experience a plus
-Working on a B.S./B.E in Biomedical, or Mechanical or a related Engineering Field.
Additional Information
Double rotation preferred: Must work through Spring 2020 - Summer 2020. (January - August)

EOE M/W/Vet/Dis