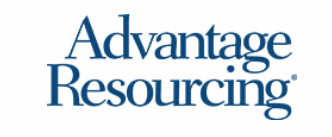 Advanced Manufacturing Engineer- Weld at Advantage Resourcing
Connersville, IN 47331
Advanced Manufacturing Engineer
·        Develops quote packages for new and modified process equipment including process flows, equipment specifications, quality requirements and timing. Reviews and selects sources.
·        Manages timing with interaction to the program manager, engineering and production plant.
·        Develops project documentation including process flow, PFMEA, standard work.
·        Performs equipment run off/approval at supplier and on production floor.
·        Leads improvement actions, including lean initiatives, on present production processes through optimization of current process equipment, fixtures, and assembly processes to drive continual improvement in throughput, reducing scrap, reducing labor and improving quality.
·        Reviews product designs and provides feedback to engineering regarding design for manufacturing.
·        Researches and recommends new manufacturing technologies, new process and equipment suppliers.
·        Identifies opportunities to re-use current equipment, develops new equipment to be flexible such that future programs and products can be run on the same equipment.
·        Provides manufacturing information to the cost estimating process (cooperative with cost estimating personnel) by developing process assumptions, estimating capital and tooling costs, calculating labor and material costs along with answering any questions and requests.
·        Ensures new processes are lean, meet all corporate quality and reliability objectives and comply with government regulations.
·        Ensure equipment is reliable and remains operational by identifying required maintenance and repair services, including training and spare parts.
·        Maintains product and process records in corporate data bases.
·        Analyze designs using simulation software to review function and manufacturability.
·        Maintains professional and technical knowledge by attending educational workshops; reviewing professional publications; establishing personal networks; participating in professional societies.
·        Provides regular updates to management on project status.
Qualifications:
·        Minimum of 5 years of Engineering experience
·        Bachelors Engineering, preferable Mechanical.
·        Required technical skills: Knowledge of metal fuel filler pipe manufacturing processes: Metal bending/forming and welding
        Must have hands on welding experience with Mig or Tig.
         Ability to utilize team concepts, along with solid organizational and problem solving skills.
Advantage Resourcing is committed to providing equal employment opportunity for all persons regardless of race, color, religion, sex,sexual orientation, gender identity, age, marital status, national origin, citizenship status, disability or veteran status.