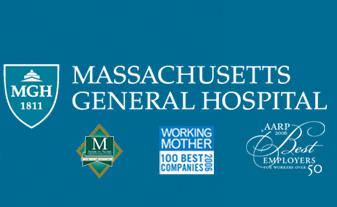 Advanced Practice Provider- Gastroenterology at Massachusetts General Hospital
Florence, MA
Description
true
Advanced Practice Provider- Gastroenterology3119982
Cooley Dickinson Health Care is seeking a full-time,experienced Advanced Practitioner tojoin a high volume and growing GI practice in Northampton, Massachusetts. Thisis a clinic based position, that will join our team of 5 physicians and 3 APPs.
Position Details:
5 days per week schedule, no nights or weekends. Administrative time in the afternoons.
Flexible scheduling and provider will see patientswith a number of GI problems and issues.
No Call!
Requirements:
MSN/ APRN (Advanced Practice) / ARNP / ANP/ FNP- Nurse Practitioner/NP (Adult, or Family NP) or Physician Assistant/PA
Actively Licensed in MA
At least 2 years' experience as an advancedpractitioner in primary care or gastroenterology, strongly preferred.
As an entity of Partners Healthcare Network, we areaffiliated with Massachusetts GeneralHospital in Boston. Our providers enjoy world-class resources, includingtelemedicine, access to MGH providers and an extensive referral network.
About the area:
Northampton, a dynamic arts and five-college community inwestern Massachusetts, has been named one of the best U.S. destinations forrestaurants, theater, galleries and overall quality of life by Leisure Magazineand other travel writers. It features a vibrant arts and culture scene, greateducational opportunities for all ages and a location convenient to all ruraland major metropolitan areas throughout New England including three majorcities: Hartford (45 miles), Boston (100 miles), and New York City (150 miles).
About the organization:
The system's 140-bed hospital annually admits 8600 patients,treats 34,000 emergency patients and delivers approximately 600 babies. TheCooley Dickinson Medical Group (CDMG), the fastest growing part of the system,consists of approximately 74 physicians and 37 advanced practice clinicianswho provide care at 11 locations.
To apply email your CV to recruitment@cooleydickinson.org.
Requirements:
·        MSN/ APRN (Advanced Practice) / ARNP / ANP/ FNP- Nurse Practitioner/NP (Adult, or Family NP) or Physician Assistant/PA
·        Actively Licensed in MA
·        At least 1-year experience in a GI clinicsetting
It is the policy of Cooley Dickinson Health Care to provide equal employment opportunity (EEO) to all persons regardless of age, color, national origin, citizenship status, physical or mental disability, race, religion, creed, gender, sex, sexual orientation, gender identity and/or expression, genetic information, marital status, status with regard to public assistance, veteran status, or any other characteristic protected by federal, state or local law. In addition, Cooley Dickinson Health Care will provide reasonable accommodations for qualified individuals with disabilities. 

Cooley Dickinson Health Care embraces diverse skills, perspectives and ideas, and encourages people of color, veterans, people with disabilities, LGBTQ candidates, and people from other underrepresented groups to apply. 
CDP Florence Office01062Advanced Practice Nurse