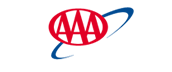 ADVANCED TECHNOLOGY DEVELOPER at AAA OHIO AUTO CLUB
Coppell, TX 75019
Teamwork. Integrity. Dedication.
Together, we make a difference.
If you are a career-minded, service-driven professional looking to join a fast paced organization then you have come to the right place. AAA is a member service organization affiliated with the national AAA network. With offices across the U.S., we're united by common mission and common values of excellent member service. With more than 14,000 employees in 21 states, we provide legendary service to 16 million loyal members. With a constantly growing membership, we are always welcoming dedicated professionals looking to challenge themselves and build a career within our dynamic organization. You will find that being part of a very successful team is extremely rewarding.
Duties:
Evaluate a requesters needs or specification and translate them into a conceptual, logical and physical set of architecture models and deliveries. Select which standards will be applied to a solution. Define how systems will be structured and constructed. Ensure architecture alignment with current and future business priorities and directives. Advise, consult, participate in prototypes and proof of concepts in support of application development projects. Leverage technology advances through tactical and strategic technology solutions, reference architectures, frameworks and components. Perform business impact and cost/benefit analysis of different architectures and assist in developing business cases for projects. Collaborate with and mentor application teams in creation of a solution architecture involving application patterns, frameworks, composition, inter-intra communications, data access and delivery, technology platform validation, reporting and capacity planning. Ensure compliance in in-house developed, custom applications or services with control objectives to ensure continued data integrity and security and compliance with industry, internal and regulatory requirements.
Participate in the comprehensive design of the overall application architecture for complex business systems that primary utilize the Microsoft .Net framework. Code, compile and test highly complex programs or modules. Participate in the development of system internal and external design specifications. Conduct code walkthroughs and other technical reviews throughout project and maintenance lifecycles. Participate in the development and programming productivity aids, debugging and test tools. Investigate and recommend new methods, procedures, tools and technologies.
EDUCATION AND EXPERIENCE REQUIREMENTS:
Bachelorsdegree or foreign equivalent in Computer Science, any Engineering discipline, orrelated field plus 4 years of experience in job offered or related IToccupation as a Guidewire Developer.
**Employerwill accept any suitable combination of education, training or experience.
REQUIRED SKILLS: Must possessexpertise/knowledge sufficient to adequately perform
the duties of the job being offered. Expertise/knowledge may be gainedthrough
employment experience or education. Such expertise/knowledge cannot bequantified
by time.
Required expertise/knowledge includes:
-Architecting, designing and deploying services orapplications in the data processing
industry;
-GuideWire Claim Center, Java, Web Services, SQL,JSP, XML, TomCat;
-Experience in Guidewire configuration including UIScreen Design and Navigation
(PCFs), DataModel extensions, Business Rule Sets, Gosu Enhancements and Classes;
-Expertise in Guidewire Integration including manyin-bound and out-bout integrations
points suchas Messaging, WebServices, Plug-in and Batch Process, Gosu and XML
Templates;
-Experience in Claim Center 5.0.x to 8.0.xConfiguration, Integration and Database
upgrademodules;
-Work experience in ClaimCenter 7.0.x, PolicyCenter 7.0.x and Policy Center 8.0.x inall
streamsincluding Configuration, Integration and Upgrade with Guidewire platform
technologies:Guidewire PCFs, Plug-ins, Batch Process, Web Services, GUnit
and J2EE applications;
-Experience in building complex UI screens and writingcomplex business rules on
Assignment,Segmentation, Validation, Evaluation, and Pre-update rules;
-Experience in writing the batch jobs and configurethem using Guidewire auto
scheduler andconfigure them to run on demand;
-Experience in configuring the workflows usingGuidewire Workflow API;
-Expertise in Contact Center Management Activity Generation/Assignment,Conversion
and AdminData loan.
Job: Information Systems
Organization: INS SYS DEV - TX (03171.44.0760)
Title: ADVANCED TECHNOLOGY DEVELOPER
Location: Texas-Coppell (TX)-Coppell (0760)
Requisition ID: 24852