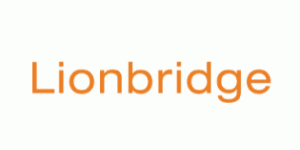 AEM Developer at Lionbridge
Chicago, IL
Employee Sub-Group: Regular FT Salaried
Location: Chicago , Illinois
Position Title: AEM Developer
Req: 24593
We are seeking a mid to senior level AEM Developer in Chicago, IL to support our client's Adobe Experience Manager enterprise-level integration and development efforts affecting upstream and downstream legacy systems. You will work in collaboration with our client's Product and Development teams on the implementation of AEM including design, definition, and development of AEM content type models, workflows, templates, and components, and use permissions. Setup and configure AEM authoring, publish, and dispatcher environment with Adobe recommended best practices.
Primary Responsibilities and What You Will Do:
Works with functional groups (e.g., project management, network operations, etc.) in order to provide tightly integrated solutions between the web applications and the legacy backend systems.
Build strong partnerships with business stakeholders and works with product owners to develop and maintain an enterprise-wide, prioritized AEM roadmap in conjunction with the legacy retirement roadmap.
Ensures quality and on-time delivery on projects with associated documentation, user training, and operationalization; drives engineering best practices throughout the project lifecycle.
Owns and is accountable for delivering quality outcomes that balance technical, business and operational goals.
Required Skills:
Deep knowledge of Adobe Experience Manager and AEM Core components (Example: Sling, OSGI, JCR, Dispatcher).
Strong knowledge and experience in integration with components of Adobe Marketing Cloud (including Adobe Target, Adobe Analytics, and Campaign) and Adobe Social
Be well-versed with AEM workflows setup and maintenance as well as User and Group Management
Ability to fine-tune AEM application for optimal performance, including configuring Threads, Heap, GC Policy. FEO, JS and CSS minification and optimization. Should be familiar with application profilers
Strong Java (OSGi, JSP, Servlets) and web development (HTML, JS, CSS, jQuery, Bootstrap, etc.) background with experience building cutting edge web & responsive mobile experiences. Hands-on experience with Sightly (AEM Templating language) and CoralUI/TouchUI frameworks
Proven track record to delivering enterprise initiatives working across organizational boundaries and building strong technical delivery teams
Strong sense of ownership and accountability with a commitment to delivering quality outcomes that balance technical and business goals
Broad web and digital knowledge, an aptitude for troubleshooting and problem solving as well as mentoring/guiding other members of the team.
Excellent written and verbal communication skills
Ability to establish goals and set clear expectations, prioritize activities, and follow through to completion
NOTE: ALL work MUST be performed on-site at client's Chicago IL HQ - NO Tele-Commuting or other remote work options.
To Be Successful You Will Have
A Bachelor's degree or better in Bachelor's Degree in Computer Science or Engineering, or related field preferred; however, any combination of education, experience, and certification that demonstrates the candidate can be successful in the position is acceptable.

In Return You Can Expect
The support and collaboration of other peers
State of the art technology and tools to implement
The visibility and support of Leadership to drive your ideas and plan
IND17
LIONS19
About Us
Lionbridge enables more than 800 world-leading brands to increase international market share, speed adoption of products and effectively engage their customers in local markets worldwide. Using our innovative cloud technology platforms and our global crowd of more than 100,000 professional cloud workers, we provide translation, digital marketing, global content management and application testing solutions that ensure global brand consistency, local relevancy and technical usability across all touch points of the customer lifecycle. Based in Waltham, Mass., Lionbridge maintains solution centers in 28 countries. To learn more, visit
http://www.lionbridge.com
As an equal opportunity employer, Lionbridge welcomes and embraces a diverse workforce. All qualified applicants will receive consideration for employment without regard to race, color, religion, sex, sexual orientation, gender identity or expression, national origin, disability, genetic information, or protected military or veteran status.