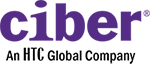 AEM Developer at Ciber Global
Dearborn, MI 48126
Make a difference
Ciber Global wants you. Come build new things with us and advance your career. At Ciber Global you'll collaborate with experts.  You'll join successful teams contributing to our clients' success.  You'll work side by side with our clients and have long-term opportunities to advance your career with the latest emerging technologies.
Are you ready to join a world-class team working with cutting edge and emerging technologies?
What's in it for you?


Great benefits options to cover your family from day one


A chance to jump into a company experiencing explosive growth on its IT teams


Work with new technologies and learn new skills


Agile environment


Join an industry leader with global reach


Overview:


The AEM Developer will play a vital role in the development, testing and deployment of AEM Website.


You will work closely with other developers, system administrators, product managers, product designers, product owners and end users to build a state-of-the-art Digital Platform using Adobe's Digital Marketing Product Suite.


We are a product driven organization that engages in agile and dev ops practices.


Develop, implement and configure web content management solutions using Adobe Experience Manager and technologies such as Java, HTML, XML, JavaScript, and web services.


Creating components and Templates using HTL/Sightly.


Creating OSGi services.


Sling resource resolution and Sling mappings.


Work closely with the vendor and other internal groups to troubleshoot and resolve functional and technical issues with the application.


Respond to user queries on system issues and provide training/corrective action as appropriate.


Document knowledge and best practices.


Proactively gain a level of technical expertise through internally and externally available learning opportunities as applicable as well as self-study.


Skills Required:


Experience implementing Adobe AEM CMS (AEM 6.3 / AEM 6.4)


Experience with HTML 5, CSS 3, JavaScript, and AJAX


Experience with RESTful and SOAP-based web services


Minimum of 2 years of experience working with content management technologies


Minimum of 3 years of J2EE programming experience


Experience Preferred:


Integrating Adobe Analytics with AEM


Adobe Target not required, but consider a huge plus


Experience with Angular.js is a plus


Knowledge of PCF and Spring boot is a plus


Knowledge of Solr search engine a plus


Education Required:


B.S. Information Systems, Computer Science or equivalent work experience in the requested field


At Ciber Global our consultants have access to a comprehensive benefits package.  Benefits can include Paid-Time-Off, Paid Holidays, 401K matching, Life and Accidental Death Insurance, Short & Long Term Disability Insurance, and a variety of other perks.
Ciber Global is an Equal Opportunity Employer Minorities/Females/Gender Identity/Sexual Orientation/Protected Veterans/Individuals with Disabilities.
Find a purpose
Embrace emerging technologies, create inventive solutions and meet intriguing client challenges. Be a part of something bigger working on teams that make a difference and transform business.
Move ahead
No matter where you are in your career, you can work to move to the next level. You'll work hand in hand with top-tier talent and be part of a team focused on the technologies that lead the way to exciting technological changes.   
401K
Employee Events
Employee Referral Program
Flexible Spending Accounts
Life Insurance
Maternity/Paternity Paid Leave
Medical, Dental and Vision
Merchandise Discounts
Military Leave
Mobile Phone Discount
Paid Holidays
Paid sick days
Performance bonus
Prescription Drug Coverage
Professional Development
Retirement / Pension Plans
Vacation/paid time off
Work From Home
124,644 - 148,105 /year
Salesforce Developer
What is this?