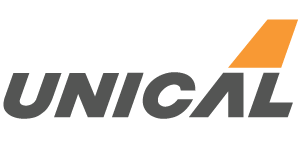 Aero Structures Composite Mechanic II at Unical Aviation
City of Industry, CA 91789
We are looking for multi-skilled mechanics experienced in nacelle component overhaul, flight control overhaul, and back shop experience.

Working with limited supervision, performs composite repairs, overhauls, repairs and test to aviation parts, and various other components in accordance with repair station rules and specifications.
ESSENTIAL FUNCTIONS:
Perform composite repairs as needed on components received by the repair station.
Perform maintenance on components received by the repair station including; composite repairs, disassembly, cleaning, inspection, repair/overhaul, assembly and testing.
Document maintenance completed in accordance with federal regulations, repair station rules and specifications
Maintains a clean and organized work area
Must use, wear and enforce required PPE within assigned production work area
Operate required machinery and equipment in a proper manner following established safety rules
Read, understand and adhere to SDS guidelines
Other duties as assigned
Additional Responsibilities:

Provide technical guidance to Mechanic Assistants and Composite Mechanics as directed


JOB QUALIFICATIONS:
Working knowledge of composite repair techniques including but not limited to the following; taper sanding, step sanding, wet layup, pre-preg layup, hot bonder/bagging procedures and common composite products.
General knowledge of Autoclave process and procedures
General knowledge of sheet metal / structural repair techniques and processes
Working knowledge of aircraft component technical data such as SRM, CMM, engineering drawings etc.
Working knowledge in the use of inspection tooling and basic hand tools required in the course of work including but not limited to the following; torque wrenches, micrometers, dial indicators, height gauge, calipers, depth gauges, rivet guns, drill motors, pneumatic die grinders, etc.
High School Diploma or GED
Ability to follow written and verbal instructions
Attention to detail
Ability to prioritize and complete multiple tasks simultaneously
3-7 years' experience in aircraft component composite repair/overhaul or related experience preferred
Airframe and Powerplant Certificate preferred
Ability to pass DOT drug and alcohol test
U.S. person or U.S. lawful permanent resident preferred due to iTAR regulations
Skills:
Strong verbal and written communication skills
Basic computer skills including Microsoft Word, Excel and Outlook
Basic Shop Math
Working knowledge of composite repair techniques
General knowledge regarding concepts, theories and principles of aerodynamics, hydraulic systems, electrical systems and pneumatic systems
Physical Demands:
​Must be able to wear a respirator mask for extended periods as required
Working Conditions:
Work in machine shop / component repair environment
Momentary exposure to high noises
Exposure to chemicals and cleaning agents
Personal Protection Equipment may be required for certain tasks
Travel:
Minimal travel may be required (5% or less)

Language:
Ability to read, write, speak and understand English.

Divison:
Unical 145

Location:
City of Industry, CA

Unical Aviation, Inc. and all its' affiliate companies is an Equal Opportunity/Affirmative Action employer. All qualified applicants will receive consideration for employment without regard to race, color, religion, sex including sexual orientation and gender identity, national origin, disability, protected Veteran Status, or any other characteristic protected by applicable federal, state, or local law.

This position requires use of information which is subject to the International Traffic in Arms Regulations (iTAR). All applicants must be U.S. persons within the meaning of iTAR. iTAR defines a U.S. person as a U.S. Citizen, U.S. Permanent Resident, Political Asylee, or Refugee.
Stock Options
Paid Holidays
Employee Referral Program
Long Term Disability
Parking
Performance bonus
Maternity/Paternity Paid Leave
Medical, Dental and Vision
Vacation/paid time off
Paid sick days
Tuition Reimbursement
Merchandise Discounts
Professional Development
Life Insurance
Flexible Spending Accounts
Flexible Schedules
Employee Events
Retirement / Pension Plans
Free Food and Coffee
Prescription Drug Coverage
401K
Military Leave
Transportation Allowance
$20.01 - $26.14 /hour
Sheet Metal Fabricator / Mechanic
What is this?