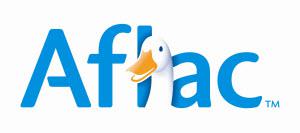 Aflac Account Associate Training Provided at Aflac-Suncoast Stingers Region
Bradenton, FL 34202
With up to $3000 in bonus while training.
Aflac Bradenton Regional Office is currently seeking motivated and excited entry level individuals, that stand out above the rest, to continue to grow our awarding winning sales team. We need more people to meet the demands of our clients for this year! This is an entry level position with 100% full training. We train for the future, engaging our Sales Associates in programs for future Account Manager positions. Sales experience and/or account management is a plus, but is not required.
Sales Account Associate:
Listen and understand consumer needs, and deliver effective solutions
Develop and manage relationships with individuals, HR directors, and business owners
Work as part of team to meet the servicing demands of our existing clients
Understand current insurance trends and how trends impact employers
Requirements:
You must have a student mentality – to grow you must learn new skills
You must have an outgoing personality – we talk to people on a daily basis
You must have high integrity – we have a reputation to protect
You must be reliable and dependable – work ethic is important
You must be passionate about growth and development
Valid driver's license and vehicle
Benefits:
What do we offer to our growing Sales team?
Three Tier Compensation Package
Residual Income
Convention Trips
Job Types: Full-time, Part-time, Internship, Commission
Employee Events
Employee Referral Program
Flexible Schedules
Mobile Phone Discount
Performance bonus
Professional Development
Work From Home
Stock Options
$20,000.00 - $100,000.00 /year