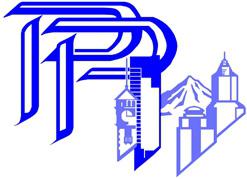 Afternoon Shift Lieutenant at Portland Patrol, Inc.
PORTLAND, OR 97209
Portland Patrol Inc. is seeking a full-time Afternoon Shift Lieutenant. This middle management position is responsible for supervision and oversight of all core operational functions on Afternoon Shift. Work includes direct oversight of shift officers and staff, administration duties such as report review and approval, budgeting, scheduling, planning, organizing response to issues / incidents, and ensuring the work of personnel is completed according to company policy and standards.
The lieutenant supports shift personnel in all field operations while also working collaboratively with management to ensure primary duties and objectives are completed and long range company goals are reached. Work is performed with considerable independence within the guidelines of company policies and under the direction of the COO. Work will be reviewed by executive management for accomplishments of company objectives and for effective security services delivered.
The primary responsibilities of the Shift Lieutenant include the following:
Conduct daily roll call to ensure all assigned officers are present, make officer assignments, share information, provide training updates, and discuss work related issues

Field supervision: quality control for all patrols and contracts, ensuring consistency and completion of service and proper documentation of incidents in the field.

Assesses performed work and take corrective actions, when necessary, to ensure performance is consistent with company policies and goals.

Meet and coordinate with businesses and citizens to strengthen relationships, market PPI and to resolve issues, personnel matters, customer service.

Plans,

organizes

and directs work of subordinate supervisors, officers and support staff

Prepares or supervises the preparation of reports, investigations,

correspondence

and other records

Daily scheduling and shift staffing for all operation contracts, in collaboration with the PPI Scheduler.

Ensure shift compliance with training standards, certification requirements, and protocols for all officers

Review and update policies, SOP's and contracts as needed

Other duties as assigned.
Qualified Candidates Must:
Have current DPSST certification or be eligible to obtain certification as an armed security officer.

Have at least three years of law enforcement experience. (Exceptions can be requested and are at the discretion of the management team (CEO, President, COO).

Possess demonstrated leadership skills.

A demonstrated ability to work with all segments of PPI.

Demonstrated skills of being innovative and/or willing to explore new ways of accomplishing the core functions and assignments

Be familiar with the PPI training protocols and processes.

Understand current community livability and order maintenance issues and PPI's role in addressing issues in these areas

Demonstrated skill in using good judgment and decision-making in stressful circumstances

Have no evidence of unreliability or attendance issues (excessive sick time usage, late to start of shift

Successfully complete a 180-day probationary period
Entry Pay Range: $56,000 – $58,000 annually (dependent on experience)
Salary Rate After One Year: Up to $61,000 annually dependent on performance
Qualified applicants will be invited to participate in an interview process and a selection will be made from the established eligible list. Any questions regarding this process can be directed to COO Thomas Hunt.
Job Type: Full-time