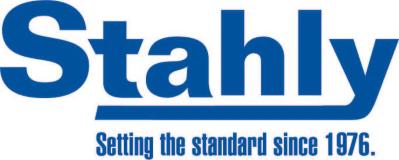 Heavy Duty Ag Technician at Stahly Applicators
Bloomington, IL 61701
Ag Technician, Welder/Fabricator
Are you looking for a long term job you can grow within the company?  Come join a great team of employees at Quality Truck & Equipment Co. We are a growing company with a great team that works well together, and we are looking to add another star to our growing team.  We want you to grow with us and have an opportunity for you to advance your skillset.  

We are currently seeking multiple positions forexperienced Ag Technicians and Welder/Fabricatorin Bloomington, IL for a long-term opportunity. This job includes assembly, installation, repair, welding and other tasks as needed for our Ag Division.

Responsibilities for technician roles include but are not limited to:

• Electrical repairs and wiring experience is preferred
• Hydraulic knowledge of repairs and troubleshooting capabilities needed
• GPS and precision farming experience with Raven and Ag Leader is a plus
• Welding experience is a plus in all types of welding
• Working in a team environment is required
• Repair experience on Semi's helpful

Candidates must meet the following requirements for consideration:
• We have high standards if you are truly a cut above and measure we are interested.
• Need your own tool box and set of basic air and hand tools
• High school diploma or equivalent
• Able to lift 50lbs repeatedly
• TWO YEARS of repair technician experience minimum
• Ability to work 8AM-5PM daily and outside normal working hours as seasons require
• Must be able to successfully complete a client specific background check and drug screen

EOE/ADA EMPLOYER