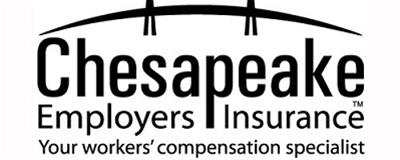 Agency Account Executive or Senior Agency Account Executive at Chesapeake Employers Insurance Company
TOWSON, MD 21286
POSITION SUMMARY:

This position is responsible for directing the marketing operations of assigned territories through interactions with agents to ensure proper growth, profitability and adherence to established Chesapeake Employers' policies and procedures.

This position duly serves as the project coordinator for the department and may manage the some of the following Marketing department functions: SME for IT projects; Agency Reviews; Agency Campaigns; Agency Business Planning; Corporate Wide Projects; Large Deductible Program, Producer Performance Plans, Agent Benefits Programs, etc.

DUTIES AND RESPONSIBILITIES:

- Manages assigned Agency Business Plans, conduct agency visits and properly prepare for such via report runs; results reviews; performance assessments; etc.
- Acts as a liaison between agents and Chesapeake Employers while fulfilling the requirements of the stipulated agency strategic business plans.
- Serves as Project Coordinator & manage the Agency Business Planning, Agency Campaigns & Agency Review Program for Chesapeake Employers.
- Serves as Project Coordinator & manages or serves as Team Lead for the Producer Performance Plans for Chesapeake Employers.
- Serves as Project Coordinator & manages or serves as Team Lead for projects such as the Large Deductible Program for Chesapeake Employers, Agent Benefits Programs (Tri-Club Benefits) and other corporate wide projects.
- Assists with Agency Management Team to assure a high level of performance and Chesapeake Insurance's compliance with stipulated regulations (external and internal).
- Contributes to product, program and association development by analyzing competitor, territorial, and demographic information.
-Resolves customer problems by communicating with involved parties, mediating disputes, and creating solutions in accordance with Chesapeake Employers' Insurance Company's guidelines.
- Completes other projects as assigned (dept. or corporate wide).

SKILLS, EDUCATION, AND EXPERIENCES:

-A Bachelor's degree is required.
-CPCU and/or related course work preferred.
-10-15 years of marketing and underwriting experience.
-MD Property Casualty Insurance License required.
-Working knowledge of independent agents and state's regulatory environment.
-Strong product development experience a plus.
-Excellent verbal, presentation, and written communication skills.
-Excellent negotiation skills resulting in win-win outcomes for all parties involved.
-Proficient PC knowledge and/or experience with MS Office Suite required.
-Ability to analyze and interpret documents for accuracy in reference to technical, legal, and financial information.
-Ability to continually exercise discretion and independent judgment in matters of significance.
-Demonstrated planning and analytic skills required. Ability to effectively and creatively resolve problems.
-Strong business acumen with the proven ability to effectively manage multiple projects simultaneously with strong negotiating and interpersonal skills.

POSITIONAL COMPETENCIES:

-Bias for Action
-Knowledge Sharing
-Deliver Results
-Service and Sales Excellence
-Personal Leadership
-Teamwork and Communication

PHYSICAL DEMANDS:

While performing the duties of this job, the employee is regularly required to sit, use hands to finger, handle or feel objects, tools or controls; reach with hands and arms. The employee is occasionally required to stand, walk, stoop, kneel, crouch or crawl. The employee may occasionally lift up to 30 pounds. Specific vision abilities are required which include, close vision, peripheral vision and the ability to adjust focus.

WORK ENVIRONMENT:

Office Environment. The noise level is usually moderate.