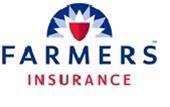 Agency Owner at Farmers Insurance - David Van Noy District 95
Georgetown, TX
As a Farmers Agency Owner you'll join a group of business owners representing a Fortune 500 organization. Farmers Insurance has been in business since 1928, we proudly serve more than 10 million households with more than 19 million individual insurance policies across all 50 states.
Our experience provides a rich legacy of service and strong customer relationships, while our focus on entrepreneurship helps us drive the evolution of the insurance industry. We understand that every encounter with customers is an opportunity to differentiate ourselves with our personalized service and have an overall positive impact on clients lives.
We are seeking talented and dedicated business owners who strive to serve the Insurance and Financial Service needs for greater Austin / Central Texas.
Offering 3 year financial support to qualified owners
Be in business for yourself; not by yourself.
Award winning industry leading training from the University of Farmers
Professional consulting team with over 125 years of experience to help.
Opportunities available in Williamson, Travis, Bastrop, Burnet & Hays Counties

Minimum Requirements for consideration:
Liquid capital minimum requirement of $70,000 to invest in your business
Minimum 2 years sales, marketing and or management experience
Preferred established work history 2 employers within 5 years or 3 employers within 10 years
Satisfactory results of background check (credit / criminal).

Skills
Sales & management experience
Ability to manage a marketing pipeline
Strong organizational and time management skills
Self- Motivated and goal oriented
Property & Casualty, Life & Health Insurance experience desired; not required.
Here are a few details about unique ownership programs:
Retail Ownership Program
Designed for capitalized (minimum of $70K liquid capital) candidates with experience in the insurance / sales industry who are looking for a proven business model that maximizes cash flow and residual income opportunities
Bonus opportunities, here are highlights of the Retail Bonus Program:

Monthly Bonus Based on Net NB Commissions
Annual Bonus Based on Net NB Commissions
Agency Start Up Bonus
Monthly Marketing Bonus.

Average results in year one typically produce revenue in the range of $200K-$225K and bonuses over the three year program are commonly in the range of $400K- $525K
Acquisition Ownership Program
Are you looking for an immediate revenue stream and the opportunity to buy a business rather than build it from scratch?
Our acquisition program can provide the opportunity to purchase an existing book of business from one of our current owners.
Residual income stream
Office start-up bonus opportunity
Other bonus opportunities
Agency Protégé Producer Program
Designed for individuals with aspirations for an entrepreneurial opportunity with access to a 12-month development program.
Suited for motivated & self-starters with effective time management skills to successfully achieve goals in the program.
Opportunity to grow skills and business knowledge to become an agency owner with Farmers while working for an existing agency owner (mentor)
Apply for additional details
$60,000.00 - $200,000.00 /year
Commission, Bonuses + Potential Contract Value