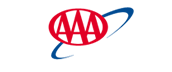 Agency Owner at AAA OHIO AUTO CLUB
Nashville, TN 37201
AAA is introducing the Entrepreneurial Agency opportunity. The program is designed to give successful, well-capitalized entrepreneurial-minded professionals the opportunity to own and operate their own AAA-branded, brick-and-mortar sales location.
In addition to new business and renewal commissions, AAA agents have an opportunity to earn a monthly Agency Development Bonus based on production and an Agency Growth Bonus driven by quality.
If you or someone you know may be interested, please contact me directly at 615-716-7245 and receive an opportunity to earn a $5,000 referral bonus.
Visit our EA Websitehttps://autoclubsouth.aaa.com/careers/entrepreneurial-agent.aspx
! Make a name for yourself, with the help of ours.
Our Entrepreneurial Agency Opportunity provides the following Benefits: AAA Name – Build your business with our loyal membership base. Over 660,000 in Tennessee!Less than 1% market share in TN – GREAT opportunity for growth!36 Month Enhanced Commissions, and starting month 25, eligible for monthly growth bonuses. (Up to 45% commission on branded Auto/Home in 1st 6 Months!)Ability to select your location within an area identified by our Trade Area Market Analysis.$10,000 approved branding office bonus.Robust lead campaigns of members and new people moving into your area.The Agreement has no production requirements that would end relationship! Offer a full suite of AAA-Branded insurance products to help meet member's needs.Annual co-op advertising allowance.An economic interest in the business you write.
Entrepreneurial Agency owners receive a personalized program with financial support, customized education and marketing assistance, a unique lead generation program, customer service support, underwriting support, claims administration and business development assistance.