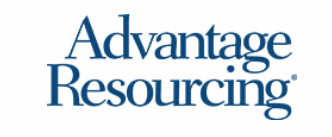 Agile Coach at Advantage Resourcing
Plano, TX 75024
Experience:
Led at least two co-located and distributed scrum teams for more than 3 years with overall 10+ years' experience in Agile methodology implementation.
Supported an IT project to successful delivery 
Facilitated meta scrum and scrum of scrums 
Gather project metrics and analyze them to make fact-based decisions 
Successfully led a transformation from waterfall to agile 
Has worked as a Scrum Master or Product Owner for more than 4 years 
Responsibilities:
Utilize different techniques to determine the root cause of problems and recommend solutions  
Understand and utilize different techniques to coaching, train and mentor new and existing teams 
Ability to support more than 2 scrum teams 
Facilitate discussion, decision making, conflict resolution and building a safe environment 
Enhance productivity among the scrum team through motivation, 
Lead an agile transformation and drive it successfully 
Assist in planning releases and creating product roadmap and story mapping 
Help the team to understand the vision and goals of the project/product
Identify wastes, agile anti-patterns and impediments and help the team to remove them 
Review current processes and recommend better ways to improve them
Drive continuous backlog refinement and maintain a healthy product backlog 
Help the Product Owner to determine the sprint goal, order and prioritize the backlog
Support the team to achieve the goals of all scrum events including the backlog refinement 
Understands and interpret stakeholders' expectations and engage them through information radiators   
Assist the team to understand the sprint goals, product vision, project objectives and promote value delivery activities
Help the team to plan a realistic capacity that support productive activities
Assist the teams to elicit requirements, define done and understand personae
Assist the team in story slicing, writing acceptance criteria and estimating more realistically 
Frameworks, Skills and Tools 
Excellent communication and ability to lead/influence people for positive outcome.
Ability to create different project and technical documentation 
Proficient in, Agile, Scrum, DevOps, Kanban and Lean and good to have JIT/TPS knowledge
SDLC
Analytical 
Jira
Microsoft Teams, Outlook, SharePoint, Word, Excel, PowerPoint
Advantage Resourcing is committed to providing equal employment opportunity for all persons regardless of race, color, religion, sex,sexual orientation, gender identity, age, marital status, national origin, citizenship status, disability or veteran status.