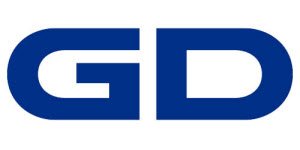 Agile Coach/SME at General Dynamics Information Technology
Baltimore, MD
Type of Requisition: Regular

Clearance Level Must Be Able to Obtain: None

Public Trust/Other Required: None

Job Family: Systems Engineering


As the Agile Coach/SME , manage and lead the HIGLAS Agile transformation journey across multiple and matrixed teams on the program and focus on driving execution excellence, continuous improvements, mentoring, and training.


Responsibilities and Duties:


+ Continue to drive and support the HOM Agile journey with focuses on execution excellence, continuous improvements, mentoring, and training.

+ Provide Agile coaching and SME support at the program level with 12+ Agile teams practicing Scrum, Kanban, and SAFe. Build and guide the agile teams to drive effective outcomes.

+ Continue to develop, execute, and improve the overall HOM Agile framework and roadmap.

+ Cultivate an Agile culture by creating an environment that is underpinned by a set of agile values, principles, behaviors, and practices to enable the organizations, teams, and individuals to be more adaptive, flexible, and innovative.

+ Coach the leadership teams, key stakeholders, Scrum Masters, Product Owners, and both the core and extended members of agile teams on agile values, principles, and practices. Mentor and enable the Scrum Masters to coach their respective teams.

+ Develop and deliver an agile continuous learning program that is tailored to the HOM program environment. Leverage GDIT Scaled Agile Framework certification-based training delivery capability.

+ Develop agile metrics to enable continuous improvement and support decision-making. Conduct periodic agile maturity assessment at both the program and individual team level.

+ Identify, assess, mitigate, and proactively manage agile adoption risks in people, process, and technology areas.

+ Continue to develop and maintain the HOM Agile Playbook in CMS Enterprise Confluence as a reference and practical guide to support the HOM Agile journey.


Required Qualifications and Skills:


+ 20+ years related experience in Information Technology.

+ Candidate must have BA/BS in Computer Science or related discipline or equivalent experience in lieu of a degree.

+ 5+ years of experience in leading Agile implementations and coaching/training Agile teams.

+ Candidate must have strong expertise and experience in Agile Coaching/Adoption and Program Management on complex projects across multiple and matrixed teams on the program.

+ Candidate must possess CMMI-compliant process, leadership, organization, analytical and communication skills.

+ Candidate must have working knowledge or experience in the ServiceNow platform.

+ Only US Citizenship or Green Card Holder can be considered for this position.

+ Candidate must be able to obtain and maintain a Public Trust Clearance.


Attributes for Success:


+ Solid leadership and people skills to work with matrixed teams, implement processes and train the program teams.

+ Good people and communication skills and be highly adaptable to change in a dynamic, fast paced environment.

+ Have strong analytical skills and attention to detail.

+ Be an independent self-starter.

+ Candidate should have strong technical aptitude. This position will not be doing any technical work but it will require the ability to understand technical discussions.


We are GDIT. The people supporting some of the most complex government, defense, and intelligence projects across the country. We deliver. Bringing the expertise needed to understand and advance critical missions. We transform. Shifting the ways clients invest in, integrate, and innovate technology solutions. We ensure today is safe and tomorrow is smarter. We are there. On the ground, beside our clients, in the lab, and everywhere in between. Offering the technology transformations, strategy, and mission services needed to get the job done.
GDIT is an Equal Opportunity/Affirmative Action employer. All qualified applicants will receive consideration for employment without regard to race, color, religion, sex, sexual orientation, gender identity, national origin, disability, or veteran status, or any other protected class.