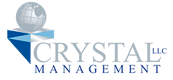 Agile Project Manager - L3 at Crystal Management, LLC
Colorado Springs, CO
About
Since 2005, Crystal Management provides information technology (IT) infrastructure, systems integration, cybersecurity, facility design and transition, and professional services to customers in the defense, civilian federal agencies, homeland security, intelligence, and commercial sectors. We understand the mission demands innovative approaches, technology and people. With talented professionals deployed worldwide, Crystal Management delivers IT enterprise solutions, systems engineering, and management consulting services for the largest transformation and restationing programs in defense history. Crystal Management is a service disabled veteran owned small business.
Primary Location: Colorado Springs, CO
Job Description/Program Overview:
This position supports a Department of Homeland Security agency tasked with supporting counterterrorism efforts to keep the citizens and visitors of the United States safe. It is the responsibility of this position to guide, train, and lead teams supporting technical efforts related to the operations and maintenance, supporting database management, system development, maintenance and architectural design, network engineering, system security and training activities. The Agile Project Manager reports to the Agile Project Management Lead.
Responsibilities:
Perform PMP type project management tasks.

Guiding the team on how to use Agile/Scrum/Kanban practices and values.

Guiding the team on how to self-organize and plan work into enabling features and stories along program increments and sprints.

Assessing the degree of scrum maturity and coaching the team to higher levels, at a pace that is sustainable and comfortable for the team and organization.

Removing impediments and guiding the team to remove impediments.

Building a trusting and safe environment where problems can be raised without fear of blame, retribution, or being judged, with an emphasis on healing and problem-solving.

Facilitating a culture of getting the work done without coercion, assigning, or dictating the work.

Facilitating discussion, decision making, and conflict resolution.

Assisting with internal and external communication, improving transparency, and radiating information.

Supporting and educating the Agile Project Management Lead, especially on grooming and maintaining the backlog.

Providing all support to the team using a servant leadership style whenever possible, and leading by example.
Qualifications:
Solid understanding of system development life cycle (SDLC) models as well as expert knowledge of both Agile and traditional project management principles and practices and the ability to blend them together in the right proportions to fit a project and business environment.

A proven track record of successfully implementing systems development projects using Agile methodologies.

Prior experience with SCRUM/Agile/Kanban methodologies with enterprise-level systems projects.

Experience overseeing a multi-function project team with at least 5-8 team members, preferably in an Operations & Maintenance environment.

Prior experience with DevOps practices, to include Infrastructure as Code (IaC).

Possess a sufficient level of technical expertise to provide highly-credible leadership to teams and to be able to accurately and objectively evaluate complex project risks and issues.

Ability to collaborate with customers and develop strategies and solutions of high business value.
Education/Certification Requirement:
A Bachelor's degree or equivalent in Computer Science, Information Systems, Engineering, Business, or other related scientific or technical discipline with 5 or more years related professional experience. (Education can be substituted for 8 years of experience).
Minimum Qualifications:
Experience in serving as a Scrum Master for at least one year in an enterprise systems environment that was diligently applying Scrum principles, practices, and theory. Prefer some experience in support of infrastructure operations and maintenance technical staff.

Solid skills and knowledge of servant leadership, facilitation, situational awareness, conflict resolution, continual improvement, empowerment, and increasing transparency.

Awareness and experience with Agile techniques: Program Increment (PI) Planning, Epics/Features/Stories, Burndown Retrospectives, etc.

Very effective interpersonal skills including mentoring, coaching, collaborating, and team building

Strong analytical, critical thinking, planning, and organizational skills with an ability to manage competing demands

In-depth knowledge and understanding of business needs with the ability to establish/maintain high level of customer trust and confidence

Proven ability to lead projects and ensure objectives, goals, and commitments are met

Experience or knowledge of Scaled Agile Framework (SAFe) and DevOps practices

Solid understanding of and demonstrated experience in using appropriate tools:

Agile Project Management tools such as Rational Team Concert, Jira/Greenhopper, Rally, VersionOne or equivalent

Microsoft Project, Visio, and all Office Tools

Excellent oral and written communications skills and experience interacting with both business and IT individuals at all levels including the executive level

Creative approach to problem-solving with the ability to focus on details while maintaining the "big picture" view
Security Clearance Requirement:Active DoD Secret Clearance and TSA suitability
Preferred Qualifications:
Scrum Master certification

SAFe, PMI-ACP, CSM, or equivalent

Possess demonstrated experience as an Information Systems Manager or Program/Project Manager with ancillary experience in Operations and Maintenance especially in the areas of AIX, RHEL, Windows, virtualization, DB2, Networking and/or MQ

Possess experience with IT Security, IT Infrastructure, and System Architecture environments

Knowledge of federal Government directives, policies, publications and regulations
Crystal Management, LLC provides equal employment opportunities to all employees and applicants for employment and prohibits discrimination and harassment of any type without regard to race, color, religion, age, sex, national origin, disability status, genetics, protected veteran status, sexual orientation, gender identity or expression, or any other characteristic protected by federal, state or local laws.
This policy applies to all terms and conditions of employment, including recruiting, hiring, placement, promotion, termination, layoff, recall, transfer, leaves of absence, compensation and training.