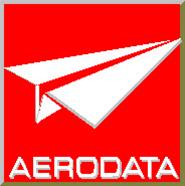 Aircraft Performance Engineer at AeroData
Scottsdale, AZ 85260
Aircraft Performance Engineer
Summary:
As a member of AeroData's Performance Engineering group, the performance engineer works to provide industry leading aircraft performance and weight & balance data solutions to operators of transport category aircraft. The engineer will apply knowledge of aircraft systems, operator policies, and regulatory requirements to develop and enhance aircraft performance calculation software to meet customer needs.



Responsibilities:
Collaborate with customers to build industry leading systems that meet customized design requirements.

Design, develop, test, and deploy flight crew user interfaces for in-house developed aircraft performance and weight & balance systems.

Document system design.

Use programming techniques to assist with solving large- and small-scale problems.

Work independently and with internal development teams to develop and test full system functionality.

Communicate aircraft performance and weight & balance related information to internal staff and customers.
 Knowledge, Skills, & Abilities:
Required

Demonstrated ability to communicate clearly and professionally.

Demonstrated ability to learn and apply new technologies as the need arises.

Demonstrated ability to work well independently and in a small group.

Bachelor of Science degree in Aeronautical Engineering, Physics, or other highly quantitative field.

Scientific programming and scripting experience using FORTRAN, or a similar programming language.

Availability to provide after hours on call support.

A personal passion for aviation.

Desired

Experience using Microsoft SQL Server.

Experience as a pilot, flight operations engineer, aircraft performance engineer, or aircraft dispatcher.

Experience working at an airline.
Company:
AeroData, Inc. headquartered in Scottsdale, Arizona is a leading provider of aircraft performance and weight & balance data to airlines around the world.  Our mission is to provide the airline industry with the very best in automated and integrated solutions. AeroData's team members are innovative, with strong passions for aviation, and are driven to provide customers with intelligent, industry leading solutions.
 Compensation:
AeroData offers a competitive salary and a comprehensive suite of benefits including SIMPLE IRA with company match.
Minimum Salary - $55,000

starting at $55,000.00 /year