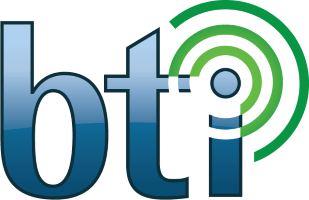 ALARM/ACCESS CONTROL/CCTV FOREMAN & INSTALLERS at BTI Communications Group
Santa Fe Springs, CA 90670
BTI Communications Group is the fastest growing commercial security integrator in Southern California. We have an exciting opportunity for qualified Alarm, Access Control, and CCTV installers and technicians with commercial installation experience. We install and service the leading brands of IP Access Control, Camera (CCTV), and Burglar Alarm systems for businesses.
The advantages of working in BTI's physical security business include advancing your professional experience, working with the best equipment, working with the best clients, industry standard certification training, apprenticing in areas of interest, and leadership growth opportunities.
We Offer:
Continual training, certification, and licensing opportunities
Competitive benefits with Paid Time Off, Basic Life Insurance & AD, Voluntary Life Insurance (optional), Health, Vision, and Dental insurance
Starting pay commensurate with experience up to $40 per hour
Guaranteed 40 hours per week
Company vehicles
Opportunities for growth
Required Experience/About the Job:
Field Installation or Service of Commercial Access Control, Burglar Alarm, and IP Camera Systems
Professionalism
Valid California driver's license
Qualify for an ACE card from the State of California
Must be pass a drug screening test
Physically able to climb, crawl, lift heavy objects up to 50 pounds, and work in small spaces
Ability to work in a team environment
Experience in new construction low voltage installation
Manufacturer Specific Product Knowledge and Installation Experience Desired (Some or All of):
Kantech
SoftwareHouse
2N
Brivo
Avigilon
Milestone
ExacqVision
Axis
DMP
DSC
Responsibilities & Expectations
Install intrusion, CCTV, and access control security systems.
Run conduit and electrical wiring which can include drilling, trenching and aerial runs.
Complete all wiring, connections, and equipment installations ensuring that security systems are complete and satisfy customer and contractual requirements.
Troubleshoot new system installations to ensure proper function and to ensure system meets local, county, state, or federal codes.
Proper documentation of installation issues/actions/resolutions both internally and externally (acceptance forms, service tickets, etc.)
Promote, build, and maintain good customer relations.
Required Qualifications:
CCTV Installation
Burglar Alarm System Installation
Access Control Installation
Conduit, CAT6, Access Control, and Alarm Wire Installation
Climb ladders that extend up to 24 ft. in height
Carry weights from 75 pounds