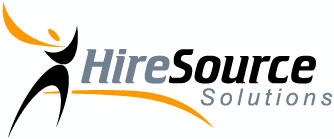 Algorithm Development Scientist - Signal Processing at HireSource Solutions
Ashburn, VA 20147
Staff Scientist - AlgorithmDevelopment
This is a direct-hire position & offers full benefits, job stability and a positive work environment working with cutting-edge technology geared toward the defense industry.   Relocation assistance can be provided, if necessary.
PLEASE BE SURE TO FOLLOW THE APPLICATION INSTRUCTIONS CLOSELY
IMPORTANT - If interested and qualified, please send me your resume (ideally in Word format) and answers to the questions posed at the end of our posting.
JOB RESPONSIBILITIES
The Algorithms Staff Scientist will work with engineering staff on the design, implementation and testing of real-time signal processing and automatic target recognition – ATR -  algorithms. 
Analysis of algorithm performance

Works with large customer data sets on a regular basis

Work with Program teams to assess sensor hardware performance

Onsite and off-site support of data collections. Includes activities such as contributing to test plans, quality checks on data and helping identify root causes of issues

Works as part of a team

Commits to and works to a schedule; reports regularly on progress of work

All employees are expected to be in compliance with government and corporate laws, rules, regulations, policies, and procedures

Theoretical development and practical reduction to practice, including implementation, of algorithms that can be run on real-time systems

Engage with leaders across multiple government agencies, industry and academia to bring research algorithms to practical applications
DESIRED EXPERIENCE / EDUCATION
MS in Electrical Engineering, Applied Mathematics or

similar

field; PhD preferred
Strong knowledge of signal processing, statistics, and targeting algorithms used in a variety of sensor systems including spectroscopic, image processing, and RF/microwave instrumentation.

Strong knowledge of physics and ability to work

from first principles.

Must be fluent in

Matlab

(or similar)

Must have working knowledge of C, C++,

or similar

US Citizenship is required

Familiarity with low-power, portable systems

Ability to write and maintain Linux kernel modules

is a plus
IMPORTANT - IF INTERESTED AND QUALIFIED PLEASE ANSWER THE BELOW QUESTIONS
Why are you looking for a new position?
What are you currently (or most currently) earning?
What are you salary requirements in order to make a move? (a ballpark range is fine)
Are you open to commuting to the Herndon/Sterling area?

 

If not, are you able to relocate?

 

If you need to relocate - How soon can you (realistically) do so? (IE: home to sell, children in school, spouse who works, etc?)
Please send your Word .doc formatted resume and answers to the above questions to:
sharper(at)hire-source(dot)com
Your resume will be held with strict confidence and will NEVER be forwarded to any of our clients without your permission.
If you are NOT interested or unqualified, please send us a referral. This is an immediate and urgent need for our valued client and therefore, we are offering a $1000.00 refer-a-friend fee to anyone who leads us to a candidate who is hired for this position.
MORE JOBS??
http://www.hire-source.com/listings.html
HireSource recruiters are dedicated to working with the finest technical professionals throughout the country. We know the market. We know the hiring managers. We have the knowledge, resources, and contacts to make your search more complete and efficient. Whether you are looking for more opportunity, a shorter commute, better benefits, or a higher salary, we're the best chance there is to uncovering that position you never even knew was available.

full benefits, growth potential