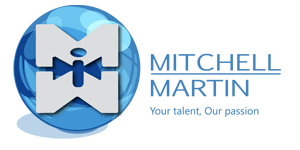 Algorithmic Trading Engine Plant manager at Mitchell Martin Inc
New York, NY
Description
Our client, a global financial services firm and a market leader in securities, asset management and credit services, is seeking a Algorithmic Trading Engine Plant manager.

Location: New York, NY
Position: Contract
Position Description
A strong analytical minded plant engineer is required for algorithmic trading services group. These systems provide cross asset class benchmark execution strategies, rules based execution strategies, and trajectory crossing. The team is responsible for the full software life cycle of these systems.
We work closely with our business partners in sales and trading, risk management, compliance, operations, research and other technology teams at the engineer will be responsible for testing and deploying strategic and tactical solutions for trading strategies, monitoring tools, improving scalability, performance and efficiency of the strategies. We are looking for a good integrator which also has good communication skills to be the faceoff with the business.
Skills Required
- Linux/Unix, Perl, python, Databases
- Experience in large scale plant management / operational support / risk management.
- Experience in the Algo / SOR / Electronic Trading business.
Skills Desired
- KDB/Q
- C