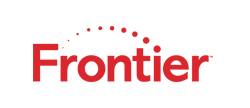 Alt Channel Operations Manager - IT Projects & Salesforce at Frontier Communications Corporation
IRVING, TX
Manager, Alternate Channel Operations
(IT Projects & Salesforce)
Job Description
The Alternate Channels Operations Manager is responsible for delivering world class program management support to the Alternate Channels sales organization.   The Alternate Channel Operations Manager is responsible for collaborating with several IT teams to create and maintain sales ordering systems across all platforms within Alternate Channels to deliver optimal performance.  This individual will work closely with both Residential and Small Business sales channel managers, partners, and leadership teams to create and support services to meet customer needs.  The Manager will also work closely with IT, Marketing, Sales, Finance, Operations and other cross-functional teams that perform wide scale implementation and support of a variety of sales tools
In addition, responsibilities include managing Salesforce functionality for use as a contract management database and a lead disposition tool.  This includes functionality to support property records, contract details, and performance reporting for both the property management organization as well as the sales teams within Alternate Channels.  Salesforce support also includes incorporating critical strategies and processes for our sales partners and internal Alternate Channels sales employees.   
The Manager will provide consistent internal and external communications while promoting the sales experience, value and benefits. 
Responsibilities:
Primary responsibility will be to project manage initiatives to ensure system plans and processes are designed, developed, implemented and managed effectively.  Monitor the development lifecycle including all aspects of requirements, testing, and implementing new tool functionality, database management and usage, as well as channel strategy.
Represent Alternate channels with requirements gathering sessions to implement enhancements and design of all sales ordering tools
Partner with internal and external development resources to monitor performance and functionality of existing sales tools
Coordinate with teammates on all documentation and requirements needed to access FTR ordering systems
Manage Salesforce features for Sales Operations and contract management including property opportunity details, financial analysis automation, contract requests, and property profile information, vendor-specific company profiles and database storage and reporting.
Work closely with internal Frontier IT teams to implement usage of Salesforce as lead disposition tool for face-to-face channels.  Manage ability to distribute leads by vendor by agent and track performance and success of sales agents to support assigned geographies or tactics.
Work closely with Finance, IT, marketing, sales, support, management and external partners to deliver optimal products and services.
Manage the business case development of initiatives under your leadership
Manage other opportunities on an ad hoc basis.
Required Experience:
7+ years of Telecommunications and IT, Salesforce, or Project Management experience
Advanced Excel analysis skills and ability to use data for various scenario comparisons
Prior experience understanding of telecom sales elements and key drivers of performance
Experience in developing analysis for project management and accountability for delivering against business goals and objectives.
Bachelor's degree required.  MBA or related post-graduate degree preferred.
Desired Skills and Attributes:
Understanding of business needs, product functionality and Frontier's capabilities to deliver optimized cost models.
Quick learner with a strong work ethic and decision-making prowess.
Must be able to multi-task in a fast-paced environment.
Ability to prioritize and make decisions based upon market needs, competitive situations and best ROI (return on investment).
Detail-oriented, self-motivated, proactive, and results-driven with a passion for delivering the optimal customer experience while making the best use of Frontier's technology.

Excellent communication skills and ability to collaborate and build relationships
Must have strong analytical, reporting and organizational skills.
Strong experience at using Salesforce, Microsoft Excel, PowerPoint, Word & Outlook.
Ability to travel up to 10-15% as needed to Frontier markets.