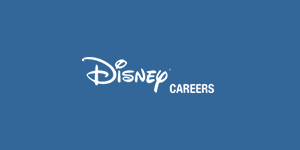 Analyst, Deal Analysis Support at Walt Disney Company
Burbank, CA
Job Summary:

This Analyst will perform financial deal analysis and valuation related to the sales of TWDC content globally to internal/external accounts, special projects, business development, partnership with research and insights team on primary/secondary market research activities, and support of finance organization as it relates to project-, department- and segment-level planning activities.


Responsibilities:

Deal Analysis, Support and Content Valuation


+ Support financial analysis (e.g., comps, financial counters, etc.) related to commercial terms with global platforms and select clients in collaboration with various global stakeholders

+ Prepare summaries for senior executive decision support and socialization as needed

+ Support ongoing content valuation activities related to internal/external sales

+ Support creation and maintenance of precedent comps/deals database

+ Flex to support non-economic terms analysis from time to time


Special Projects and Business Development


+ Create analysis and presentation materials in response to ad hoc senior executive and client requests that may include industry insights and emerging trends, distribution alternatives, trade-off analyses and market-level forecasts

+ Create business overviews to share performance updates and best practices with key domestic and international executives

+ Support evaluation of new business opportunities within content sales and assist with business plan development where appropriate


Partnership with Research & Insights Team


+ In collaboration with distribution research and insights team scope and support execution of primary research activities in support of the content sales business

+ In collaboration with research team, create presentation materials in support of socialization of market trends and forecasts

+ Work with research team to identify and manage all relevant secondary research sources


Finance Support


+ Socialize all relevant economic terms with Finance and Controllership pre- and post-deal close

+ Assist with ultimates, AOP and long-range planning where appropriate


Basic Qualifications:


+ At least 3 years of strategy, analytical business development and/or financial experience

+ Strong financial acumen and comfort with quantitative/analytical exercises and financial modeling

+ Strong proficiency with PowerPoint and Excel

+ Understands the competitive landscape and current competitive trends in the media industry

+ Skilled at building strong relationships with a broad array of cross-functional stakeholders

+ Excellent oral and written communication skills


Preferred Qualifications:


+ At least 3 years of strategy, analytical business development and/or financial experience, preferably with exposure to media, entertainment and/or tech, deal-making/negotiations


Required Education


+ Bachelor's Degree


Job ID: 762664BR

Location: Burbank,California

Job Posting Company: Direct-to-Consumer and International
The Walt Disney Company and its Affiliated Companies are Equal Employment Opportunity employers and welcome all job seekers including individuals with disabilities and veterans with disabilities. If you have a disability and believe you need a reasonable accommodation in order to search for a job opening or apply for a position, email Candidate.Accommodations@Disney.com with your request. This email address is not for general employment inquiries or correspondence. We will only respond to those requests that are related to the accessibility of the online application system due to a disability.