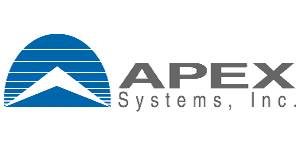 Analyst I, QC at Apex Systems
Novato, CA
Job Description
Job #:
 1006822
Seeking a 
QC Analyst 
to join the team of a large Biotech company in 
Novato, CA! 
If interested, please email Emma Mitchell at 
emitchell@apexsystems.com!Duties:
The Quality Control Analyst is responsible for performing microbiological, biochemical and chemical tests of in-process product, equipment, and manufacturing facilities.
The incumbent will be responsible for performing microbiological and analytical testing under cGMP guidelines.
Functional activities may include: performing a wide variety of tests for microbiological, biochemical, and chemical assays, supporting process validation studies, conducting investigations, analytical method or equipment validation, assay method/procedure development, and reagent preparation.
The position requires knowledge of but is not limited to: HPLC, Enzyme activity, protein by UV spectrophotometry or Bradford/BCA, kinetic chromogenic endotoxin, bio burden determination, Total Organic Carbon, microbial identification, aseptic techniques, microbial challenge studies, microbiological method validation, and other similar analysis methods. Work assignments will encompass activities from routine to complex in nature with the ability to recognize deviations from the accepted or routine practice.
The incumbent will be responsible for completing assignments in a timely manner, for assay troubleshooting, data trending, and for follow-up on any testing issues.
The incumbent should be able to work independently and prioritize multiple tasks.Good record keeping, organizational, written and verbal communication skills are essential.
Perform microbiological/ biochemical/ chemical analyses of in-process product, facility and utility testing under cGMP to meet specified timelines.
Assist with the preparation of investigations, technical reports and trend reports. 
Support method validation, transfer, routine, and non-routine study protocols.
• Control laboratory inventories.
Maintain the laboratory in an inspection ready state.
Provide backup support of analytical chemistry/biochemistry assays for Analytical and Raw Materials Groups.
Provide on call coverage for Action level conditions to support production testing and quality control laboratory equipment.
Must have a quality service attitude and be willing to work additional hours to meet production or laboratory requirements when necessary.
Skills:
• QC cGMP experience beneficial.
•
Experience in quality control practices, current Good Manufacturing Practices or Good Laboratory Practices.
Demonstrated working knowledge related to specific functional activities.
Ability to perform most tasks with supervision.
• Computer literacy is required.
Experience with Microsoft Word and Excel required; experience with Access and PowerPoint a plus.
Must have excellent record keeping, written and verbal skills.
Experienced with microbiological methodologies and a variety of analytical instrumentation; capable of troubleshooting assays.
Efficient in scheduling and facilitating the execution of routine and non-routine testing.
Education: Bachelor of Science or Bachelor of Arts in a Biological or Biochemical Science with at least 0-2 years of relevant laboratory experience or Associates of Science with at least 4 years of relevant laboratory experience.        
EEO Employer
Apex Systems is an equal opportunity employer. We do not discriminate or allow discrimination on the basis of race, color, religion, creed, sex (including pregnancy, childbirth, breastfeeding, or related medical conditions), age, sexual orientation, gender identity, national origin, ancestry, citizenship, genetic information, registered domestic partner status, marital status, disability, status as a crime victim, protected veteran status, political affiliation, union membership, or any other characteristic protected by law. Apex will consider qualified applicants with criminal histories in a manner consistent with the requirements of applicable law. If you have visited our website in search of information on employment opportunities or to apply for a position, and you require an accommodation in using our website for a search or application, please contact our Employee Services Department at 844-463-6178-6178.