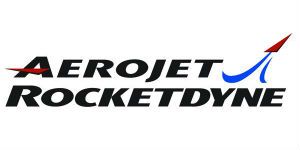 Analyst - Security Information Systems Management at Aerojet Rocketdyne
Jupiter, FL 33478
Aerojet Rocketdyne is seeking an Information System Security Officer (ISSO) for the West Palm Beach, FL facility.
The ISSO is responsible for ensuring the appropriate operational security posture is maintained for an information system (IS) and as such, works in close collaboration with the Information System Security Manager (ISSM). The candidate shall have the detailed knowledge and expertise required to manage the security aspects of an IS and, in Aerojet Rocketdyne facilities, is assigned responsibility for the day-to-day security operations of a system.
Responsibilities also include physical and environmental protection, personnel security, incident handling, and security training and awareness. In close coordination with the ISSM, the ISSO plays an active role in monitoring a system and its environment of operation to include developing and updating the System Security Plan (SSP), managing and controlling changes to the system, and assessing the security impact of those changes. 
This position may be filled at the level posted or next level higher. This site operates on a 9/80 work schedule. 
100% - Responsibilities of the ISSO include, but are not limited to:
Ensure systems are operated, maintained, and disposed of in accordance with security policies and procedures as outlined in the security authorization package;
Verifying the implementation of delegated aspects of the IS security program;
Attend technical and security training (e.g., operating system, networking, security management) relative to assigned duties.
Ensure all users have the requisite security clearances, authorization, need-to-know, and are aware of their security responsibilities before granting access to the IS.
Report all security-related incidents to the ISSM.
Conduct periodic reviews of ISs to ensure compliance with the security authorization package.
Serve as member of the Configuration Control Board (CCB).
Coordinate any changes or modifications to hardware, software, or firmware of a system with the ISSM prior to the change.
Formally notify the ISSM when changes occur that might affect system authorization.
Monitor system recovery processes to ensure security features and procedures are properly restored and functioning correctly.
Ensure all IS security-related documentation is current and accessible to properly authorized individuals.
Ensure audit records are protected, collected and reviewed.
Requires a Bachelor's degree in an appropriate discipline and 3 years of directly related experience (or an equivalent combination of education and experience).
US Citizenship required. Must be able to obtain and maintain a U.S. Security Clearance at the appropriate level (U.S. Citizenship required). Must also be able to satisfy federal government requirements for access to government information, and having dual citizenship may preclude you from being able to meet this requirement.
Required Competencies:
Strong written and verbal communication skills; ability to present reports to management; motivated to thoroughly investigate, analyze, and document system issues and resolutions.
Ability to produce quality deliverables and to complete assigned projects on time; provides consistent status updates to ensure IT security projects stay focused.
Consistent attention to detail - completes tasks per standard operating procedures; reports discovered anomalies and inconsistencies.
Persistent and creative problem solver - strong troubleshooting skills and determined to find solutions to technical problems; identifies root cause and presents possible solutions to management.
Strong work ethic and a proven professional - respectful, dependable, take initiative and follows through, dedicated to excellence and getting the job done.
Preferred Competencies:
Operating System and networking certifications.
Knowledge of and experience with compliance to government regulations and standards (NIST Special Publications, NISPOM, Risk Management Framework, etc.).
Proven experience with a Department of Defense (DoD) or Defense Industrial Base (DIB) company supporting critical information systems.
Additional Requirements:
Current SECRET (or higher) DoD Security Clearance.
Current DoD 8570 Baseline Certification (Security+ CE, CAP, GSLC, CASP CE, CISA, CISM, or CISSP).
Experience with Microsoft Windows and/or Linux system administration (2+ years).
Familiarity with configuration control and change management (PDQ Deploy \ Inventory).
Experience with networking concepts (switches, network security, TACLANE).
Experience with Security Information and Event Management (SIEM) systems.
Experience with security concepts (Data Loss Prevention, Active Directory, and Security Log Analysis).
Undergraduate degree in Information Technology or Cyber Security, but candidate with proven experience will not be excluded from consideration.
Active and continuous learner - either higher education or Continuing Professional Education.
Work Environment/Physical Requirements:
Employees in these positions must possess mobility to work in a standard office setting and to use standard office equipment, including a computer; stamina to sit or stand and maintain attention to detail despite interruptions; may occasionally lift/carry/push/pull up to 25 pounds; may require occasional walking, climbing, stooping, crouching, and/or bending; and vision to read printed materials and a computer screen, and hearing and speech to communicate in person and over the telephone.  May require the ability to travel by air or auto.  May require the use of personal protective equipment such as safety glasses, safety shoes, and shop coat.  These positions may be expected to work varying shifts and hours to ensure successful operation of activities in the organization.