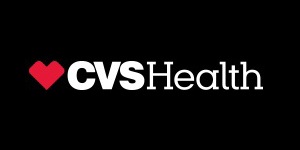 Analytics, Data Business Steward Advisor at CVS Health
Woonsocket, RI 02895
Job Description
As an enterprise Data Business Steward Advisor, you will be part of the FS Store Data Strategy team and partnering closely with the Enterprise Business Stewardship organization, responsible for the Front Store business within CVS Health enterprise.
Key Responsibilities include:
- You will act as subject matter expertise and business data steward for Front Store business within CVS Health enterprise and govern the critical data assets
- You will create and maintain SOP's for managing the quality and integrity of Front Store Customer data and identity management (e.g., ExtraCare, Ecomm, CarePass, etc.)
- You will be responsible for managing data asset procurement/onboarding, and determine allowed data use for Front Store business within CVS Health Enterprise.
- Leading change management efforts, and ensuring the compliance to policies and procedures for a specific line of business within CVS Health enterprise by partnering with IT data and platform stewardship organization.
- Working closely with colleagues in Enterprise Analytics, IT, cross-functional business leaders and subject matter experts, you will ensure that business stewardship policies, procedures, and data quality standards are implemented across data and analytic projects within the line of business.
- You will be responsible for working with Enterprise Business Stewardship organization to execute the roadmap for business stewardship for Front Store business.
- The Advisor must have strong Data and analytic solution strategy and development, Data governance/Stewardship, and be able to work with a diverse set of internal customers to translate business objectives and concepts into stewardship roadmap and execution.
- You will bring your strong experience in developing data and analytic solutions strategy and executing them, and also implementing Data governance/stewardship to manage CVS health data assets with right level of standards and quality and establish single source of truth for driving insights.
Required Qualifications
- To qualify for this role, a minimum of 4+ years of significant experience in leading and delivering Data and analytic solutions including 2 years of experience in Data governance/stewardship, data management, Metadata management, and Data quality solutions.
- Excellent ability to establish and maintain collaborative relationships with analytic and non-analytic business partners, including executive leadership, in order to elicit business needs and formulate, propose and refine analytic and governance solutions in order to meet the business needs and to drive efficiency and effectiveness improvements and business value.
- Experience in working with cross functional business and IT teams to understand the business needs in developing business case and value proposition for data and analytic solutions, governance and stewardship.
- Also experience in implementing data governance and stewardship, developing associated policies and procedures, and enforcing the compliance of procedures in large scale matrix organization.
- Experience building and leading project teams in a matrix environment
- Solid understanding and hands on experience working with large data sources, focusing on efficient data extraction from large databases, data manipulation, and setting up optimized summary data layers.
- Solid understanding and hands on experience with a variety of analytic processes and techniques, including measurement methodologies development, and hypothesis testing
- Excellent written and oral communication and data presentation skills, with ability to tailor the communication style to the right audience, from the analytic professional to the senior business leaders.
- Excellent project management skills with ability to lead and engage in multiple projects and initiatives and appropriately prioritize one's own time
- Hands-on experience with SAS, SQL, Python, R, Tableau and/or similar analytical tools
Preferred Qualifications
Data Quality and Data Governance background within a Retail and Customer Loyalty environment.
Master Data Management understanding.
Public cloud architecture and design.
Education
Bachelors' in a quantitative field.
CVS will sponsor for this position
Business OverviewIt's a new day in health care.
Combining CVS Health and Aetna was a transformative moment for our company and our industry, establishing CVS Health as the nation's premier health innovation company. Through our health services, insurance plans and community pharmacists, we're pioneering a bold new approach to total health. As a CVS Health colleague, you'll be at the center of it all.
At CVS Health, we work every day to help people on their path to better health. Never has it been more important for us to deliver on our purpose to our valued customers, patients, members, and employees. With a presence in communities across the country, CVS Health colleagues are and will continue to be a critical piece of the country's health care solution. The health and safety of our employees, patients, customers, and members is our top priority as we face the impact of COVID-19 together. If you would like to learn about the actions we are taking as a company as we learn more about COVID-19 and its spread, we encourage you to visit our COVID-19 resource center at
https://cvshealth.com/covid-19
We offer a diverse work experience that empowers colleagues for career success. In addition to skill and experience, we also seek to attract and retain colleagues whose beliefs and behaviors are in alignment with our core values of collaboration, innovation, caring, integrity and accountability.
CVS Health is an equal opportunity/affirmative action employer. Gender/Ethnicity/Disability/Protected Veteran – we highly value and are committed to all forms of diversity in the workplace. We proudly support and encourage people with military experience (active, veterans, reservists and National Guard) as well as military spouses to apply for CVS Health job opportunities. We comply with the laws and regulations set forth in the following EEO is the Law Poster:
EEO IS THE LAW
and
EEO IS THE LAW SUPPLEMENT
. Please note that we only accept applications for employment via this site.
We provide reasonable accommodations to qualified individuals with disabilities. If you need to request an accommodation, a qualified interpreter, written information in other formats, translation or other services, please contact our
Advice and Counsel Reasonable Accommodations team
by emailing
Advice and Counsel Reasonable Accommodations team
or calling 877-805-9511.
If technical issues are preventing you from applying to a position, contact Kenexa Helpdesk at 1-855-338-5609 or
cvshealthsupport@us.ibm.com
. For technical issues with the Virtual Job Tryout, contact the Modern Hire Help Desk at 1-877-451-1695 or
cvs_support@modernhire.com
.