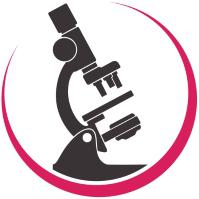 Anatomic and Clinical Pathology Travelers at HealthCare Connections, Inc
Experience the freedom of traveling with HCI -- all expenses paid!
Healthcare Connections, Inc. (HCI) is seeking contract medical technologists for 13-week assignments throughout the country.
Why travel with HCI?
We are dedicated to your field because we specialize exclusively in your industry. Since 1997 we have focused 100% of our efforts to staffing and recruiting clinical and anatomic laboratories. That's all we do.
We are experts in placing laboratory professionals such as pathologists, pathologists' assistants, clinical laboratory scientists, blood bank specialists, cytotechnologists, histologists, grossing techs, cytogenetic technologists, molecular biologists, and more.

Individuality
Because every traveler's needs vary, we work with each traveler individually to provide options for each assignment so you can decide what benefits you most.
Options, Benefits and Perks
We locate hotels and apartments and pay 100% of all housing costs or, if it suits you better, we'll offer a daily lodging per-diem in lieu of housing.
We pay travel and air costs including a rental vehicle or a generous weekly car allowance.
We provide a generous daily tax-free per diem allowance.
We offer health, dental, vision, life insurance, matching 401K plus many other insurance options and perks.  
We pay competitive wages paid weekly via direct deposit, as well as personalized attention from our staff 24 hours a day.
I'm in! Now what?
Contact a recruiter today to discuss your career goals by submitting your resume to jobs@labcareer.com. If you prefer, visit  https://labcareer.com/jobs  to view and apply to some of our available jobs. 
Our job is to make your career search easier. Apply today!

Website: www.labcareer.com 
Instagram:  https://www.instagram.com/healthcareconnectionsinc/
Twitter:  https://twitter.com/HealthCareConns
LinkedIn:  https://www.linkedin.com/company/healthcare-connections/
Facebook: https://www.facebook.com/HealthCareConnections
---
HealthCare Connections, Inc. is an Equal Opportunity Employer. All qualified applicants will receive consideration for employment without regard to race, color, sex, age, religion, national origin, disability, pregnancy, protected veteran status, sexual orientation, gender identity, genetic information or other protected status pursuant to law.